Students Celebrate Red Ribbon Week
11/11/2015, 12:11 p.m.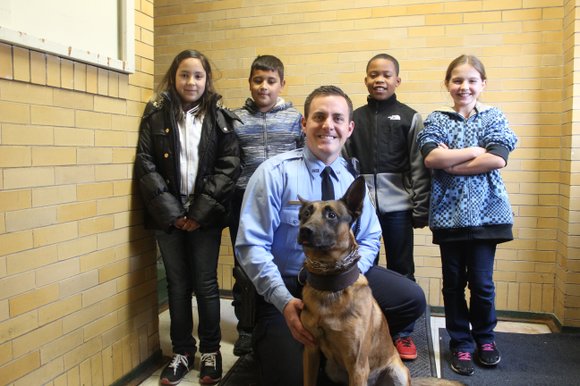 Students throughout District 86 participated in several Red Ribbon Week activities to support healthy, drug-free lives. Activities included dress up theme days including "Drugs Will Turn You Inside Out," "Put a Lid on Drugs," "Be on a Drug Free Team," and "Give Drugs the Boot." Several schools also held anti-bullying and drug prevention student assemblies during the month. M.J. Cunningham Elementary hosted a presentation by Joliet Police Officer Christopher D'Arcy and K9 "Bo" about the dangers of drugs and bullying.