Take our poll: Will you boycott Starbucks because of its red coffee cup?
11/11/2015, 1:42 p.m. | Updated on 11/11/2015, 3:30 p.m.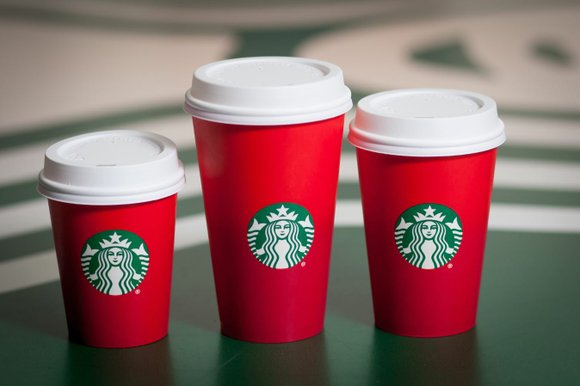 Starbucks recently unveiled its 2015 holiday-themed cups. For some customers the red and green cups and their lack of an overt Christmas message is a sign of disrespect to what many consider a religious holiday.
The controversy started when an Arizona evangelist posted a video online in which he accuses Starbucks of "hating Jesus." Presidential candidate Donald Trump also weighed in even calling for a boycott of the coffee chain.
Some customers think the uproar is a case of 'much ado about nothing' with the social media hashtag #ItsJustACup trending on Twitter and elsewhere.

Where do you fall on this issue? Will you boycott Starbucks to protest the company's removal of Christmas from the holiday season or is this a case of misplaced priorities?
Take our poll by clicking http://thetimesweekly.com/polls/2015/nov/should-starbucks-be-boycotted-because-its-red-cups/results/, and tell us what think in the comment box below.