Medical pot being sold in Illinois, but not yet in Will County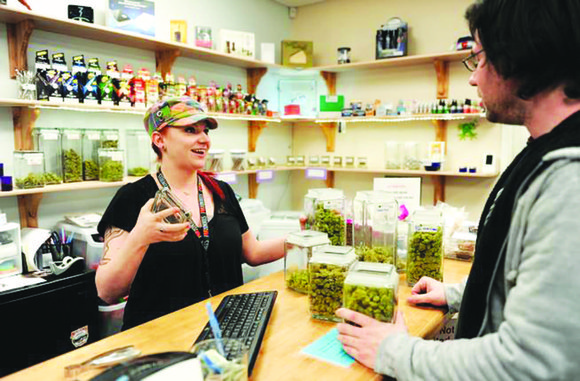 She said that some patients have balked at the stringent requirements and high hurdles to get access such as a doctor's approval and finger printing requirements but said that the law was designed to discourage fraud, something that can easily seep in to Illinois-based legislative efforts she said.
Still, the slow pace of the roll out, the expense of the medicine, lack of insurance coverage and some of the background check requirements she said may keep some patients from buying cannabis through the state-approved channels.
"Many of these patients aren't going to be able to afford that," she said of prices that could run around $500 per ounce.
Will County resident Jared Taylor is glad to see that some patients who need medical cannabis to treat the symptoms of their diseases will finally begin to have access to their medicine but laments the slow process as well to get approval for a card and the dearth of afflictions that have yet to be approved by the state.
He points to the pilot program's sunset clause which is just over 2 years away and a list of about a dozen other diseases and afflictions that could be treated with medical cannabis that are awaiting approval. Unlike many other states, Taylor said that Illinois doesn't list chronic pain as one of the listed symptoms for treatment.
Taylor, 26, who was diagnosed with Osteoarthritis last year, said that he would like to be able to treat the chronic pain he suffers in his lower back with medical cannabis but so far the state has failed to add his condition to the list.
Right now he's treating the pain with prescriptions for Tylenol and Aleve and even has a prescription for a low-level opiate, a class of drug far more addictive than medical marijuana he said.
As he waits to see if his disease and others that could be treated with medical cannabis also get added by the state's approved list he said he's glad at least for the progress that's been made so far.
"It's taken way too long for this day to come," said Taylor.
Calls and messages sent for updated opening dates to 3C Compassionate Care Center and Midwest Compassion Centers in Will County were not returned.