Column: Dist. 202 planning now for full-day kindergarten in 2016
11/13/2015, 10:47 a.m.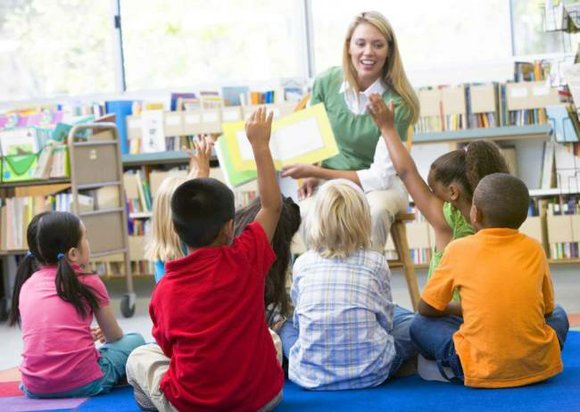 Dr. Lane Abrell, superintendent of District 202, provided this guest column:
We have been talking since this summer about our ongoing work to implement full-day kindergarten next school year.
We are excited and happy to be able to share information about that process.
As you may know, District 202 offers only half-day kindergarten now. We have not had enough room nor could we afford to hire enough staff to offer full-day kindergarten because of our tremendous growth in the early 2000s.
However, our community set full-day kindergarten as a top priority in 2011 as part of our current five-year Strategic Plan. We have been working toward that goal for three years.
Our pilot full-day kindergarten initiative will serve one classroom of 24 students at each of our 17 elementary schools.
Students will be picked through a computerized, random online lottery system in early February 2016.
We know that this is not a perfect solution.
However, the importance of kindergarten as an academic and social "first step" continues to grow. Kindergarten is no longer just "glorified day care." Therefore we cannot afford to wait any longer. Meanwhile, we will continue to look for ways to expand the full-day kindergarten program
We have created a comprehensive communications campaign to help inform our community about this significant change. This will include a mass mailing; email and telephone messages to the District 202 community; and sharing information through both the traditional and social media.
We will also host two community forums on Nov. 30 at Ira Jones Middle School, and again on Dec. 2 at Aux Sable Middle School.
Everyone who is interested in full-day kindergarten is welcome and encouraged to attend either or both of these forums to learn about this important initiative. We will also record these forums and post them on our web site for everyone who cannot attend.
Finally, we've posted a special "Full-Day Kindergarten" link on the front page of all 17 District 202 elementary school web sites, the Bonnie McBeth Learning Center web site, and the District 202 web site. This special page includes Frequently Asked Questions, Key Points and more.
Full-day kindergarten is a major step forward for District 202. As we look toward to Thanksgiving, I offer sincere thanks to all of our families and staff for your continued support on this project and all of our work to prepare learners for the future.