Churches choosing 'non-traditional' locations helps bolster communities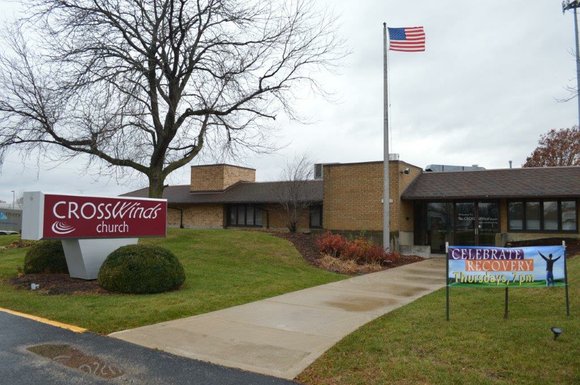 When it opens in its new home next year, Community Christian Church won't look like a traditional place of worship.
Most of the trappings -- a towering steeple, stained glass windows, rows of wooden pews -- will be missing. Instead, the church will open its doors in a 90,000-square-foot industrial warehouse space along Route 59 in Plainfield.
Pastor John Ciesniewski, whose Plainfield congregation is relocating from another industrial space off U.S. 30, said church leaders considered several options before opting to buy the former Plainfield Moulding building. The deal comes with 10 acres of vacant land.
At a cost of $5.4 million, the church community would be getting about double the space they would get going the traditional route of new construction, Ciesniewski said.
"It was much more economical for us to purchase an existing facility that is significantly larger than we would need," he said.
Including renovation, the project will cost about $12 million and once completed, about half the space will be leased to a third party for community events programming, with facilities for basketball, volleyball, indoor soccer and a running track.
It's a win-win for the Plainfield area, Ciesniewski said, because an empty building now has a new use and the will include "uses for the community to benefit."
Community Christian's not the only church that choosing an unorthodox approach to fulfill its space needs.
Just up the road, another church has found a creative reuse for an old building. Crosswinds Church purchased the former Plainfield Police Department on Route 59 in 2011, converting it in to a place of worship for about 125 congregants.
Pastor Ken Schultz said that worshiping in non-traditional spaces has been part of the church's tradition from the start.
Crosswinds started at Lincoln Elementary School when it was founded in 2005, and then moved to a strip mall location, Schultz said. The purchase of the former police station was out of necessity but they've since found it to be a great decision, he said.

The non-traditional space -- complete with jail cells still in the basement and a former check-in area now serving as a "cry room" for families with young children -- has become home, Schultz said. The congregation got a "great deal" on the purchase and it gives them great visibility along the busy stretch of Route 59, he said.
Another benefit to meeting in a building not originally designed for church services is that it can help bring a "level of comfort" to those uncomfortable with services in a traditional church building, he said.
"We're trying to reach people who've become disconnected," Schultz said.
In Joliet, the Harvest Bible Chapel Church has just completed a renovation of the dilapidated former Cub Foods grocery store on Larkin Avenue that church leaders thought was in the perfect location.
Karen Blumhardt, director of assimilation, said the congregation met at Lynne Thigpen Elementary School for its first five years before finding the 64,000-square-foot building, which had been vacant since 2006.