Wayne's Words: City employees have it good compared to Obamacare users
Wayne Horne | 11/19/2015, 9:41 a.m.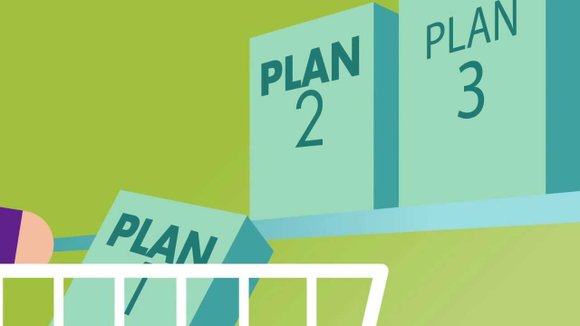 Employee benefits were on the Joliet City Council agenda this week.
The renewal terms for the city's Blue Cross/Blue Shield (BCBS) medical and dental benefits program for the city employees were actually less than in previous years. The city's employee benefit plan is primarily self-funded. Blue Cross administers claim payments made to providers.
BCBS charges Joliet a fee of approximately $1 million to process claim costs of $20 million.
In addition to those costs, the city pays Gallagher Benefit Services a consulting fee of $68,500 per year for negotiating and reviewing the annual health insurance agreement. However, any major changes need to be negotiated with employee bargaining units. The current BCBS insurance contract is locked in until 2021 by city employee bargaining agreements. City employees enjoy very small premium payments and out-of-pocket costs.
Gallagher has provided consulting services for Joliet since 2009. They were formally known as ProSource Financial Services. According to discussions at the time, principals of the company were former BCBS executives. They also perform other services related to employee benefit plans the city provides for its employees. The costs of employee benefits have remained relatively stable the last several years.
Contrast that scenario with the plight of those who purchase individual plans from BCBS directly or through the government's "Marketplace."
BCBS plans in Illinois have come under fire because of high rate increases for existing individual plans being renewed for 2016. Many plan participants have seen increases of 50 percent or more. Plans provided through the Affordable Care Act -- Obamacare as it is often referred to -- have seen increased claim costs health insurance carriers say they did not anticipate. Illinois Blue Cross said claims in 2014 exceeded premiums by $284 million.
Blue Cross of Illinois is owned by parent company Health Care Service Corp. which also owns Blue Cross companies in Montana, Texas, New Mexico and Oklahoma. HCSC has 16 million insured members in total and also operates Dearborn National, their group life insurance affiliate.

Headquartered in Chicago, with 23,000 employees nationwide, HCSC oversees significant market shares in Illinois and other states. According to a press release in July, HCSC is the largest mutual insurer in the nation and one of the most profitable.
BCBS plans are set up as non-profit or mutual insurance companies. That basically means any "profits" are considered surplus, which is returned to policyholders in the form of refunds or premium reductions. Any remaining surplus is used for required reserves. That's what's supposed to happen.
In May 2014, Montana Blue Cross was sued by a benefits administration group that accused the company of hoarding excessive surpluses to the tune of $5 billion. The suit claims the excess surplus should be distributed back to policyholders in the form of premium reductions.
Instead, according to the suit, more than $100 million was paid in bonuses to 10 top executives between 2011 and 2013. The CEO of HCSC earned $12.9 million in 2011, $16 million in 2012 and $11 million in 2013.
The promise of Obamacare was affordable, comprehensive health insurance for all eligible Americans. It was said competition in the private sector would make the plans affordable. We were also told medical providers would be assured of payment because everyone would have health insurance.
The concept sounds good. Medical care should be available to those who need it.
So far, though, it hasn't worked out that way. In the words of one policyholder: "I can't afford to use the plan I pay for." Few small businesses or individuals can afford or utilize the services of consultants to "review and negotiate" their health insurance plan cost. Alas, we can't all work for the government. Stay tuned…
Contact Wayne Horne at whorne@TheTimesWeekly.com.