TB cases on the rise in Will County, health officials say
11/19/2015, 10:54 a.m.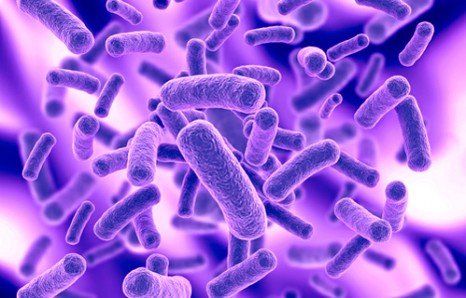 The Will County Health Department issued this news release:
Active tuberculosis (TB) is on the rise in Will County and Sunny Hill TB Clinic Medical Director Dan Garganera M.D. suspects more local cases could be on the horizon.
The Sunny Hill Clinic (503 Ella Avenue in Joliet), reported just one new active TB case through the first six months of 2015, but eight additional cases have surfaced since July 1. Each new active TB case requires constant monitoring and a specific regimen of antibiotics lasting six months or longer.
"Tracking TB cases and tracing their contacts is a huge undertaking requiring lots of manpower," according to Garganera, an infectious disease and internal medicine specialist with Southwest Infectious Disease Specialists Ltd.
"More cases of active TB means a greater risk for Will County overall. TB is treatable, but treatment and prevention require lots of resources."
Tuberculosis is an airborne bacterial infection spread by coughing and sneezing. The risk of TB infection is highest for persons with weakened immunity resulting from: HIV/AIDS, Diabetes, kidney disease, organ transplantation, cancer patients undergoing chemotherapy, and those receiving specialized treatment for autoimmune disorders. Babies and young children are also especially susceptible because their immune systems may not be fully developed.
"Antibiotic-resistant TB is obviously a special concern," Garganera continued. "Multi drug-resistant TB means the bacteria is resistant to at least two of the four first-line medications used to treat the disease. We are now also dealing with extensively drug-resistant TB, which means the bacteria has developed resistance to at least two of the backbone drugs used for TB treatment, and also resistant to one or more of the drugs constituting the second line of treatment. Drug resistance will be a huge problem going forward; we need new medications to fight a wide range of infectious diseases."
Nearly 100 of the 9,412 US TB cases reported in 2014 were drug resistant. And, more than 66 percent of the 2014 case count occurred among foreign-born Americans.
"International air travel is a large and growing problem in terms of tuberculosis management," Garganera said. "Active TB cases from other parts of the world (where TB is most active), create tremendous problems when they come to our shores and assimilate into the community undetected. One active TB case can easily infect many over a year's time. And, the problem is significantly multiplied if the initial case happens to be an infection which is drug-resistant."
To date, no Will County active TB case shows drug resistance, but Sunny Hill is monitoring two contacts of an extensively drug-resistant case which entered the country via Chicago O'Hare in early April from India. At least 28 persons from various US locations came in close contact with the traveler, who visited Missouri and Tennessee after departing Chicago.
"Tuberculosis killed 1.5 million people worldwide during 2014. Drug-resistant TB is more common worldwide than it is here in the US, but international air travel means that someone with an active case of drug resistance thousands of miles away from us can hop on a plane and get here in a few hours," Garganera explained. "Imported TB from Asia, Africa and Central or South America is a serious threat."
Sunny Hill (which also provides specialized TB services for Grundy County), devotes significant resource for area residents with latent TB. Persons with latent TB have been exposed to tuberculosis, but do not have active TB. More than 15 million Americans are thought to have latent TB and approximately 10 percent of them will eventually develop active TB infection.
Persons with latent TB do not feel sick and cannot transmit TB to others. Nevertheless, they must be monitored and treated to make sure the bacteria in their body does not develop into active TB infection.
The Sunny Hill Clinic provides free TB skin tests to Will County residents twice weekly. For more information about services provided by the Sunny Hill Tuberculosis Clinic of Will County, telephone 815-740-4420.