Stephens tapped to be new Plainfield Central principal
11/30/2015, 10:53 a.m.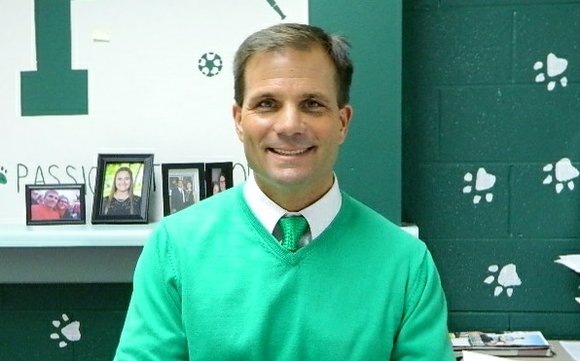 District 202 provided this information:
Dave Stephens, who is in his 9th year as Plainfield Central High School's athletic director, will take over as the school's principal in 2016-17.
The school board approved Stephens' new role at its Nov. 23 meeting. Stephens will replace current Principal Bob Smith, who is retiring in June.
Supt. Lane Abrell worked with Stephens when Abrell was Plainfield High School's assistant principal and principal from 1995-06. He praised Stephens as the ideal candidate to lead the school.
"Dave is an exceptional educator, communicator and leader," Abrell said. "He does many things that go above and beyond his job description and has been involved in nearly every aspect of helping to run the school.
"Dave has taken on additional administrative responsibilities the past several years and it seems he's present at every event. The students, staff, community and alumni know him, his work ethic and core valued very well."
Stephens has worked his entire education career in District 202. He started in 1987 teaching 5th grade at Central Elementary School for nine years while also coaching football and basketball at (then) Plainfield High School.
He then taught 5th grade for five more years at Walker's Grove Elementary School before moving to teach social studies at both Timber Ridge Middle School for two years, and social studies and Language Arts at Heritage Grove Middle School for three years.
Stephens came to Plainfield Central in 2005 as a social studies teacher and was named Athletic Director in 2007-08.
He won the prestigious Walter G. and Juanita F. Niehus Award last spring, which honors education professionals who show extraordinary commitment to district students, parents and employees.
"Plainfield High School is a special place, with amazing students, families, teachers and tradition," Stephens said. "I feel very fortunate to continue on in a new role at a place that means so much to me."