Armed robbery, fistfight leads to parolee's arrest: Police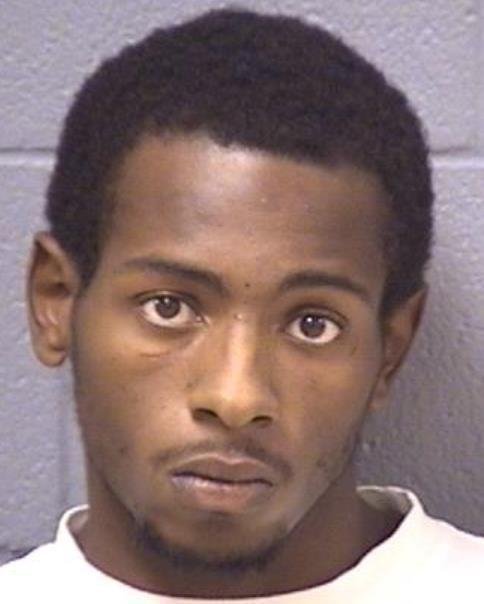 A Joliet police deputy chief, sergeant and lieutenant who stopped to break up a fistfight Wednesday inadvertently caught a man who had just committed an armed robbery and was in possession of semi-automatic pistol, police said.
John L. Humphrey III, 21, of 127 North St., Lockport, had robbed the 19-year-old man he was fighting with and two other men, ages 29 and 16, shortly before 1 p.m. in a garage in the 200 block of High Street, Deputy Chief Ed Gregory said.
Humphrey had spotted the three victims when they were purchasing a bong from a store at Hickory and Western Avenue and observed that the 19-year-old had a large amount of cash, Gregory said. He followed the men to a garage and pulled a gun on them while they were working out with weights, he said.
The 19-year-old man gave chase, prompting Humphrey to fire a shot at him, Gregory said. That didn't stop the pursuit, and the victim caught up with Humphrey, knocked the weapon from his hand and started fighting, he said.
The three officers, one of whom was Deputy Chief Tab Jensen, happened to spot the fight as they were driving by and stopped to break it up. It was there that they spotted the pistol and learned of the robbery, Gregory said.
Humphrey was charged with armed robbery, aggravated discharge of a firearm, unlawful use of a weapon, illegal possession of ammunition and possession of drug equipment.
He was also charged with a parole violation. Humphrey was released from prison in March after serving six months for a 2014 aggravated unlawful use of a weapon conviction.
Humphrey is being held in the Will County jail pending a bond hearing.
Contact Karen Sorensen at Karen@TheTimesWeekly.com.