Plainfield audit shows village on the upswing
Brock A. Stein | 10/6/2015, 2:15 a.m. | Updated on 10/5/2015, 10:09 p.m.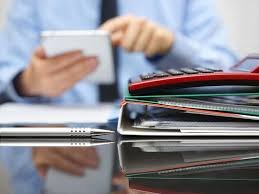 The village of Plainfield's budget was in such bad shape when Village Administrator Brian Murphy was hired six years ago, the numbers have been permanently etched in to his brain.
About 40 percent of the village's budget relied on building permit revenue. When the recession kicked in, that income source plummeted to about 1 percent.
As a result, the village's capital fund was in the red by $12 million, the corporate fund was negative $4.3 million, the water and sewer fund had a $1.5 million deficit.
"When you're hired in on those numbers, they stick in your mind," Murphy said Monday night as the village board reviewed the results of this year's financial audit report for Plainfield.
Six years later, all three of those funds are now balanced and all indicators are moving in the right direction, according to auditors.
The report is "by far the most important document we create on a yearly basis," said Murphy, noting that officials there were "pretty pleased" with the results.
Moving the village's finances into the black involved a lot of "heavy lifting," he said, and included some difficult and unpopular decisions, such as approving a capital improvement fee and cutting the work force. The village has eliminated about 30 full-time positions since 2007.
For all of its efforts, the village received an unmodified opinion with the most recent audit, the highest ranking it can receive.
Auditors cited recent upgrades in the village's bond rating to AA1 and the impact the upgrade will have on savings for refunded bond debt. Over the past 10 years, the village has been able to save just over $3 million in refinancing that debt.
Revenues increased by just over $500,000, an increase of 1.7 percent, with expenses falling during the same time period by about $350,000.
The general fund balance went from a deficit situation in 2007 to a $19 million surplus in 2015, an increase of more than $4 million from 2014. The village eliminated the deficit in its capital projects fund last year and this year's audit shows a fund balance of more than $5.4 million.
The only negative was village's water and sewer fund, which saw a loss of about $1 million, mostly due to depreciation.
The village's pension funds for its police and employees are in good shape as well, at 75 percent and 79 percent funding respectively.
As part of its debt reduction plan, Murphy said the village hasn't taken on any new debt obligations since 2007. Some of the debt that had been accrued during the housing boom was made in expanding water and sewer capacity, which is now being used to market the village as a place with room to build and expand he said.
With a current population of 40,000 residents, the village's water and sewer facilities are capable of accommodating up to 75,000 residents, he noted.
Trustee Bill Lamb lauded the move out of debt for all of the village's fund balances, positive trends that can get lost he said when its looked at "piecemeal" from month to month. The audit, he said, brings all of the small pieces together.
"This is the final exam of the village in a sense," Lamb said.
Contact Brock A. Stein at Brock@TheTimesWeekly.com.