Forest Park School Hosts Grandparents Day
10/7/2015, 7:39 a.m.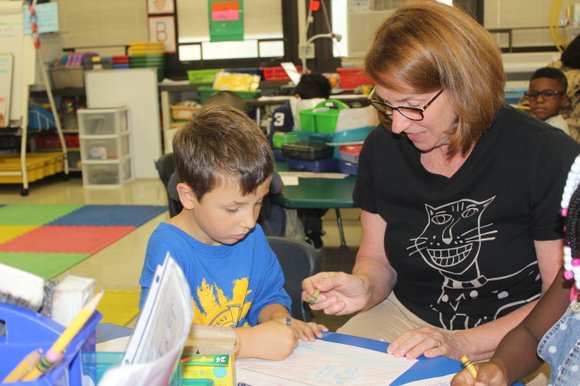 More than 70 grandparents attended Forest Park Individual Education School's second annual Grandparents Day. The event was a chance for grandparents to learn about the Magnet School, visit classrooms, and eat lunch with their grandchild. Grandma Betsy Dvorak spent time with her grandson Jack Gregory working on a project in his Kindergarten class. Forest Park School is one of two magnet programs in District 86. The school is based on the Adlerian philosophy and is guided by the development of Raymond Corsini's 4R school concept that stresses the development of responsibility, respectfulness, resourcefulness, and responsivement.