Plainfield's 2016 budget may include new hires
Brock A. Stein | 10/13/2015, 7:50 a.m. | Updated on 10/12/2015, 9:46 p.m.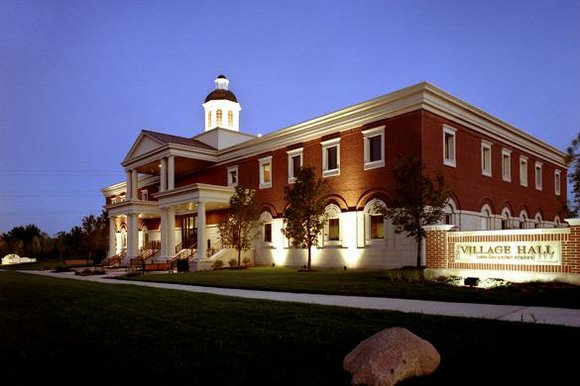 Two new police officers and an economic development specialist would be hired under the tentative 2016 budget presented to the Plainfield Village Board -- the first new positions added to village staff since 2009.
The new officers would help the village reduce the police department's overtime costs, much of it related to the events that are held in the downtown in the spring and summer.
The village racked up a little more than $360,000 in police overtime costs in 2014, Director of Management Services Tracy Pleckham said.
No new officer jobs have been created since three were laid off in 2009, Village Administrator Brian Murphy said.
Beyond overtime costs, the lean staffing level has hindered the department's ability to schedule time off. Murphy said the department had to scale back some of its traffic division functions because it lacked the manpower to staff them.
As for the new economic development specialist, the post would not only help the planning department, which has started to see an increased level of new development, but would also focus on bringing new business to Plainfield.
Murphy and Pleckham stressed that the proposed $22.5 million spending plan -- up 1.5 million over last year's budget -- is still very conservative, but that new income thanks to the rebounding economy gave them the ability to add three more people to the payroll.
In 2006, before the new housing market crashed, Plainfield was taking in about $6 million in building permit revenue. That number dropped to $3.5 million in 2007, and was under $1 million in 2009.
Murphy was hired in 2009, not realizing the village was in more perilous financial straits than previously believed. Initially he was under the impression that the village was about $1 million in debt, but he soon learned it was much closer to $4 million.
Two months into his new job, the village instituted belt tightening measures that included letting about 30 percent of the staff go -- a day Murphy refers to as "black Thursday" because 35 employees were handed pink slips. The village would eventually reduce its work force by 42, going from 168 employees to just 133 today.
Since 2009, those cost saving measures have swung the village from a $4.3 million deficit to a budget surplus of about $1.5 million for its general fund. While building permit revenue hasn't bounced back to pre-crash levels, sales tax revenue has increased 14 percent since 2009, property taxes remain steady and all indicators have "outperformed our budget estimates," Murphy said.
As village staffers began planning for the new budget year Monday night, they tempered the positive indicators of an improving economy with some caution. Several times Monday night Pleckham used the word "conservative" to describe planning for the next budget year, with the state of Illinois' budget impasse remaining the biggest question mark casting a shadow over the village's ledgers.
State of Illinois income tax revenue accounts for about 42 percent of the village's revenues, with about half, 53 percent, coming from the village's municipal sales tax.
That money that comes from local sales is to be forwarded to the village, but as with all things from the state, staffers are uncertain of when and if those payments will materialize.
Pleckham said the last time the village received payment from the state for a local use fund was in August, which was for a payment originally due in June.
Wages and benefits remain the largest chunk of the village's expenses, accounting for about 65 percent of the general fund, just under $14 million for the 2015 budget year.
Trustee Jim Racich said the addition of an economic development specialist would help a department that has been "overburdened" and "overworked" for some time and could use a dedicated person to deal with expanding growth.
Trustee Garrett Peck agreed, calling the position "key" and one that would pay for itself with increased property taxes and sales tax from added residential and commercial development.
A public hearing for the new budget will be held Dec. 1, with the village board expected to approve the document by Dec. 31.
Contact Brock A. Stein at Brock@thetimesweekly.com.