Letter: County health department urges flu shot for everyone
10/13/2015, 12:46 p.m.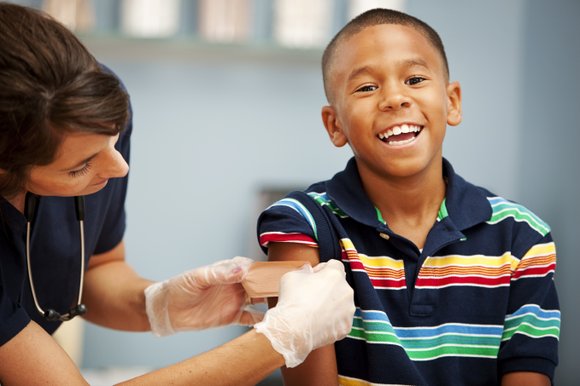 Dear Editor;
October marks the beginning of the flu season in Illinois and the Will County Health Department recommends flu shots for virtually everyone six months or older.
Area residents are highly encouraged to check with their physician's office or local pharmacies for flu vaccine availability. More than 40 million doses of flu vaccine have already been distributed nationwide. Another 130 million doses should be available before the flu season comes to an end early next spring.
For information regarding flu shots provided by the county health department, call 815-740-8143.
The department has scheduled three special flu clinics for state of Illinois employees and eligible family members.
Flu shot clinics for state employees are scheduled for 1 to 4 p.m. Oct. 20 and from 8:30 to 11:30 a.m. Nov. 5 at the 1106 Neal Ave. facility in Joliet.
The Health Department's Eastern Branch Office at 5601 W. Monee-Manhattan Road, Monee, hosts a state employee clinic from 8:30 to 11:30 a.m. Oct. 21. State employees who are unable to utilize one of the three specially designated flu clinics should call 815-740-8143 to schedule an appointment.
Walk-in flu shots for the general public are available at the 1106 Neal Ave. facility in Joliet each Monday through Friday. Walk-in clinic times are 8:30 to 11:30 a.m. Mondays, 8:30 to 11:30 a.m. and 1 to 6 p.m. Tuesdays and Thursdays, 1 to 4 p.m. Wednesdays and 8:30 a.m. to noon Fridays. There is no clinic on the fourth Friday monthly.
Fees for adult flu shots are dependent on the vaccine type. Fees for children (six months through 18 years old) will be $23.75 for each vaccination.
Those with HMO insurance, private insurance that covers their shot, and adults with Medicaid-Managed Care must go to their primary care physician to receive a flu shot. No one will be denied immunization due to a true inability to pay.
Influenza is a potentially serious viral disease which can be especially dangerous for seniors, persons with heart or lung disease, diabetics, and individuals with cancer, or other chronic illnesses. The single most effective way to prevent influenza is an annual flu shot.
Frequent hand washing, covering your coughs and sneezes, and staying home when you feel ill will also help to prevent flu transmission.
John J. Cicero
Executive Director, Will County Health Department