Affordable French Bordeaux for fall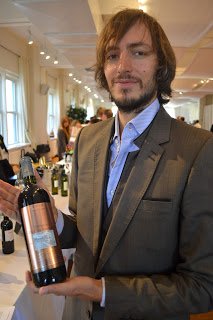 Michael Madrigale has dedicated his attention over the last few years to championing the terrific lesser known, and therefore inexpensive, wines from France's Bordeaux region. When most people think of Bordeaux, their minds automatically turn to the celebrated "first growth" premiere wines from Chateau Haut-Brion, Lafite Rothschild, Latour and Marquaux. These wines command top dollar and the prices at times can reach the stratosphere. A case of Chateau Petrus 1990, for example, sold for more than $45,000 at a recent wine auction at Sotheby's in New York.
"These wines are electric, Madrigale expressed, during a recent intimate tasting with a select group of wine media and buyers. "They vitality and truly speak for the terroir and the region. They are true Bordeaux in every way. Although the wines aren't aged as long as their more expensive counterparts, the same amount of care goes into creating them."