Foundation offering summer learning grants for Dist. 202 students
10/14/2015, 9:49 a.m.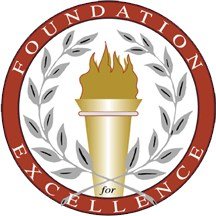 District 202 high school juniors once again have the chance to broaden their academic horizons with the help of a special grant from the Plainfield Foundation for Excellence.
For the fourth year, the Foundation will award up to five Horizon Grants worth up to $1,000 each to help current high school juniors to defray the cost of a summer extended learning experience.
The grants are available to students from all four District 202 high schools and Plainfield Academy, the district's alternative high school.
Horizon Grant applications are due April 18. Winners will be announced by May 6. Applications are available in each high school's guidance office, and on the Foundation for Excellence web site www.d202foundation.org under "Programs."
The Foundation introduced the Horizon Grants in 2012 as part of its mission to support academic innovation for District 202 students.
Last summer, eight high school juniors took part in enriching learning experiences with the help of the Horizon Grant.
These students traveled to Indiana, California, Ohio, North Carolina and various locations in Illinois for summer study opportunities in their fields of interest.
"The Foundation for Excellence is always looking for innovative ways to help District 202 students learn and grow," said Foundation Chairperson Margie Bonuchi.
"The Horizon Grants are a great way to give our students a special learning opportunity that they otherwise may not get," Bonuchi said.
The Foundation for Excellence over the last 32 years has raised and contributed nearly $400,000 to support District 202 students and staff in the form of grants, scholarships and special funding.
The Foundation has also supported special programs including a District Art Gallery, the Great Read community reading program and the 1847 Schoolhouse Restoration.
The Foundation for Excellence has shifted its focus toward district-wide initiatives as District 202 has grown to include 30 schools and nearly 28,000 students.
More information about the Foundation for Excellence and the Horizon Grant is available on the foundation web site at www.d202foundation.orghttp://www.d202foundation.org under "Programs."