Wayne's Words: Brace yourself -- health insurance increases to hurt
Wayne Horne | 10/15/2015, 10:05 a.m.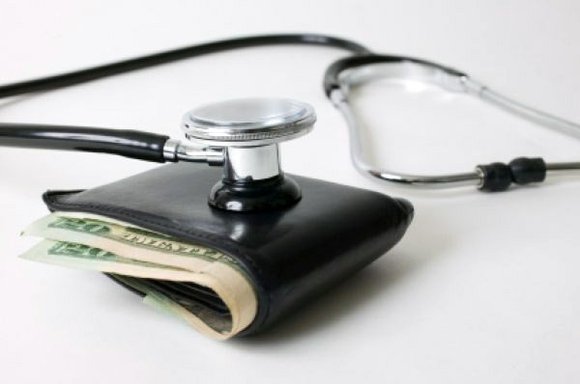 Are you buying your own health insurance plan this year? If you don't have medical benefits where you work, you are required to buy your own plan or face a penalty come income tax filing season.
That's not news for anyone who purchased their own insurance last year but if you bought a Blue Cross of Illinois plan last year you probably will have to buy a new plan this year. Most Blue Cross individual policyholders have received a letter explaining that last year's plans are being eliminated.
Open enrollment starts on Nov. 1and ends Dec. 15. Plans purchased during open enrollment become effective Jan. 1, provided the premium is paid. As of this week, many carriers, including Blue Cross, have not published new rates for plans available in January. Some plans in Illinois are expected to increase as much as 23 percent, according to some sources, including the National Conference of State Legislatures.
The Affordable Care Act became law in March 2010. The goal of health insurance affordability and accessibility for everyone is to improve the health of U.S. citizens at a financially sustainable level. That's not happening so far. Approximately 32 million people still do not have health insurance. The uninsured gap is not projected to close until 2022.
What is the national healthcare cost? According to the Centers for Medicare & Medicaid Services (CMS), it will be approximately $3.2 trillion in 2015.
The U.S. has a population of almost 322 million people. Using simple arithmetic, the cost of healthcare in the U.S. averages $9,940 annually per person. Since premiums do not equal that much on the average, the difference is made up by tax dollars and out-of-pocket expenses paid by the individual. Out-of-pocket expenses are the co-pays and deductibles paid by the insured.
At the present time, the U.S. spends about 18 percent of the Gross Domestic Product (GDP) on healthcare. That's more than anywhere else in the world.
Health insurance companies are expected to substantially increase premiums for plan year 2016. One of the reasons given by carriers for the increased rates are they underestimated claim costs for enrollees by as much as 24 percent. Insurance carriers with decades of experience didn't realize that unhealthy people, without health insurance, would flock to the health insurance rolls and have claims.
According to one source, plan premiums do not generally reflect fully matured claim costs until the third year. The first year ACA plans were available was 2014. Premiums paid in 2016 will reflect the third year of claim experience for those plans. The high costs of pharmaceuticals also add to the need for premium increases.
Insurance plans available today are often better than pre-ACA plans. They include preventative benefits in addition to eliminating pre-existing condition exclusions. It should be noted, however, that insurance plans did include preventative benefits years ago but they were eventually eliminated by insurance carriers because of cost.
Many insurers found that preventative care was most often used by healthy people. Unhealthy people seldom accessed them even if they were free. Healthy people sought preventative care whether it was free or not. Apparently insurance carriers eliminated preventative care because it did not benefit the bottom line.
According to CMS, healthcare expenses are projected to increase every year and by 2022 will represent almost 20 percent of GDP.
Those who are covered by Medicare have a much simpler health insurance program for less cost. The Medicare for all idea needs to be explored as an alternative to the complicated ACA system.
Stay tuned…
Contact Wayne Horne at whorne@TheTimesWeekly.com.