Man who tried to abduct two Bolingbrook girls gets prison term
10/15/2015, 8:45 a.m.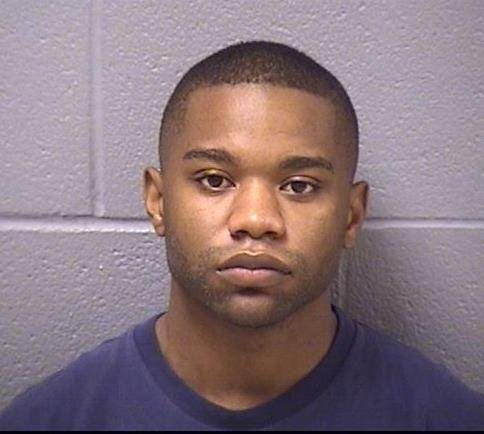 The Will County State's Attorney's Office provided this news release:
Will County State's Attorney James Glasgow announces that a Woodridge man who attacked two girls in Bolingbrook on two separate days in 2013 was sentenced to six years in prison on Wednesday.
Kareem Green, 22, was found guilty of attempted kidnapping, aggravated battery, unlawful restraint and misdemeanor battery at the conclusion of a bench trial on Aug. 14. Circuit Judge David Carlson handed down the sentence on Wednesday. By statute, Green also must register as a violent offender for 10 years after his release.
Green grabbed a 17-year-old girl from behind and attempted to carry her away as she was walking home from Bolingbrook High School on the afternoon of Jan. 29, 2013. A passing motorist stopped his vehicle to assist the victim and frightened off the attacker, who fled in a dark Ford Explorer. The witness, who testified at trial, provided a description of the suspect and his vehicle, but could not get a license plate number.
Two days later, on Jan. 31. 2013, Green followed a 16-year-old girl as she walked into her girlfriend's Bolingbrook apartment building after school on a cold afternoon. He grabbed her in the hallway and attempted to cover her mouth, but she struck him with her elbow and began to scream for help. Green once again fled the scene.
Bolingbrook police immediately began combing through vehicle records to identify individuals who owned dark Explorers and who fit the description provided by the two victims and the passing motorist. Detectives Ken Simpson and Nicholas Azzo identified Green as a potential suspect, and he was later picked out of a photo lineup by all three witnesses.
"A dangerous man has been taken off our streets because of two brave girls who refused to become victims, a courageous Good Samaritan who refused to look the other way and dogged police work by detectives who refused to let their community become the hunting grounds for a predator," said State's Attorney Glasgow.
"My two prosecutors, Elizabeth Domagalla and Marie Griffin, also took this case to heart and did an excellent job presenting evidence at trial and placing Kareem Green behind bars where he belongs."