Silver Cross offering free, low-cost screenings in November
10/15/2015, 12:06 p.m.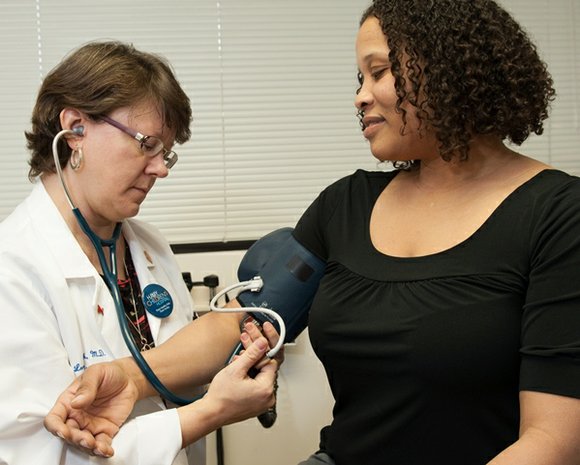 Silver Cross Hospital is offering these free and low-cost health screenings in November:
Baseline Cardiac Risk Assessment
Heart disease is the leading cause of death for both men and women in the United States. If you are not sure if you are at risk for heart disease, now is the time to find out with a Baseline Cardiac Risk Assessment held at Silver Cross Hospital, 1900 Silver Cross Blvd, New Lenox or Silver Cross Health Center in Homer Glen at 12701 W. 143rd St. This screening includes measurements of total cholesterol including HDL and LDL levels, blood glucose level, triglyceride level, blood pressure and body fat; 12-lead EKG, health and lifestyle evaluation, and a personal phone consultation with a registered cardiac nurse to review results and answer questions. A 12-hour fast is required. Cost is $40. To schedule an appointment, call (815) 300-7076.
Blood Pressure Screening
Silver Cross offers free blood pressure checks daily from 10 a.m. to 2 p.m. at the Silver Cross Health Center, 12701 W. 143rd St., Homer Glen. Walk-ins welcomed. For more information, call (708) 364-6337.
Calcium Artery Scoring

Silver Cross Hospital in New Lenox and the Silver Cross Health Center—Homer Glen offers a quick and painless test using a high speed CT scanner that can measure calcium deposits in the coronary arteries to determine your risk of having a heart attack. Calcium artery scoring is ideal for men over age 45 and women over age 55 who smoke, have high blood pressure, high cholesterol or a family history of premature coronary artery disease. This scan is available for $200. Call (815) 300-7076 for an appointment.
Scoliosis Screenings
Dr. Anthony Rinella, spine surgeon, will offer free scoliosis screenings Fridays from 9 a.m. to 3 p.m. in the Silver Cross Health Center, 12701 West 143rd St., Homer Glen. To register, call (877) 694-7722. The screenings are free and available for children and adults.
Sleep Disorders Assessment
Having trouble sleeping? Silver Cross Sleep Disorders Center now offers a free online risk assessment at www.silvercross.org/sleepdisorderscenter.
Stroke Risk Assessment
Each year, nearly 800,000 Americans suffer a new or recurrent stroke. That means on average, a stroke occurs every 40 seconds. Find out if you are at risk and what you can do to prevent a stroke from occurring by taking the Silver Cross Neuroscience Institute's free stroke risk assessment at www.silvercross.org/neuro.