Free military/vets breakfast, vet driver's license events planned
10/16/2015, 11:52 a.m.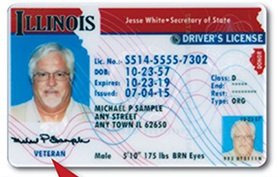 These two events are planned for members of the military and veterans:
Vet designation on licenses, ID cards at JJC
Veterans interested in receiving the official "veteran" designation on their state driver's license or ID card are invited to Joliet Junior College on Oct. 29 to receive this service.
A service officer from the Illinois Department of Veterans Affairs will be available from noon to 3 p.m. in the Veterans Resource Center, C-1039, on the Main Campus, 1215 Houbolt Road in Joliet.
Veterans must bring two copies of their DD214. After the necessary certification is obtained from the IDVA, the veteran may apply for a new, renewal or updated driver's license or ID card at any Secretary of State Driver Services facility.
The designation will be no additional cost for first-time driver's license applicants and driver's license renewals. If veterans choose to add the designation before their renewal date, they may obtain an updated driver's license for $5 and an updated ID card for $10. Veterans over the age of 65 can obtain an updated state ID card at no cost.
For more information, call Cheryl Hlavac at 815-280-2623 or email VeteransBenefits@jjc.edu.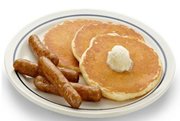 Free breakfast for active military, veterans
All active and veteran military members and their guests are invited to a free pancake breakfast hosted by Joliet City Councilman Jim McFarland.
McFarland is organizing the breakfast prior to Veterans Day as a way of honoring the men and women of the U.S. armed forces for their service.
The breakfast will be from 8:30 to 11:30 a.m. Nov. 1 at Cantigny VFW Post 367, 826 Horseshoe Drive, Joliet. The menu includes pancakes, sausage, orange juice and coffee.
Reservations are required and can be made by calling 815-714-8787 or emailing jimamcfarland@gmail.com.