Chicago International Film Festival: The Best the World Has to Offer
The longest-running international competitive film festival in North America, the 51st Chicago International Film Festival, begins its first weekend with films that run the gamut of subject matter and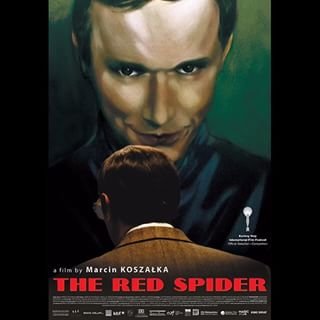 Among the offerings Saturday, October 17 is the Iran/Czech Republic offering, A Very Ordinary Citizen by Iranian film director Majid Barzegar. Filmed entirely on location in Tehran by Director of Photography Amin Jafari, the film takes us inside the lonely, claustrophobic world of 80 year old Mr. Safari (Souren Mnatsakanian), a retired pensioner on the brink of dementia. His estranged son has been constantly reaching out to him by phone from Canada, desperately attempting to have him come live with him, but Safari won't answer his calls. His son enlists the aid of a former girlfriend, Sara, who works at a local travel agency, to visit the old man, gain his trust, and arrange for his passport and plane passage to Canada. The sudden intrusion on his world proves too cataclysmic for Safari, who falls head over heels over Sara, and commits a heinous and misguided act to gain her affection. Amin Jafari's camera takes the viewer along the faded, once regal boulevards of modern day Tehran, and inside the stuffy-brick-a-brac filled apartments of the old, lonely and desperate, to paint a portrait of a man grasping at straws to gain what little dignity remains in his life. The film is in the International Festure Film Competition. A Very Ordinary Citizen screens at 8:30pm, Saturday, October 17 at AMC River East 21, 322 East Illinois Street, Chicago. The film runs 100 minutes and is in Farsi with English subtitles.
Architecture takes center stage at the Chicago International Film with the screening, Saturday, October 17 at 6pm of Helmut Jahn: An Architect's Life.The film examines the groundbreaking architecture and innovative spirit of this world-renowned architectural genius, Among his gems are 16 buildings he designed in Illinois, chief among them the United Airlines Terminal at Ohare International Airport. His landmark buildings in major cities around the world include the Sony Center in Berlin, and soaring towers in Bangkok, Shanghai, Rotterdam and Brussels. The film, part of the Festival Program: Spotlight Architecture, features Jahn discussing his astounding 49 year career and his perspective which is inclusive of art, architecture and classic and modern films that not only include his designs, but are instrumental in shaping his philosophy. Helmut Jahn: An Architect's Life, also screens at the AMC Rover East 21.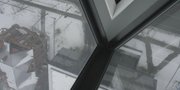 Sunday, October 18, continues with an Architecture Panel: Filmed Spaces, a Free Event, at 11am, also at the AMC. A Very Orinary Citizen screens again at 11:45 Screenings later in the day include, Breakfast At Ina's, a City and State festival offering which documents the final months of operation of chef and activist Ina Pinkney's legendary restaurant, Ina's in the heart of Chicago's Restaurant Row. Ina not only takes the camera behind the scenes to see the secrets behind her celebrated waffles and other signature dishes, but allows her to express her philosophy on a panoply of causes and subjects, all predicated on her love of food and its unifying powers.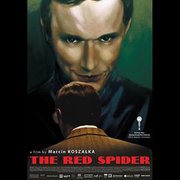 At 5pm, there's a screening of the provacative film The Red Spider, a production from Poland and the Czech Republic, from Director Marcin Koszalka, in its Festival Debut. In Polish with English subtitles, the 90 minute film takes us inside the stark, psychologically barren world of a championship diver on the Polish military team, who finds himself drawn to the inner sanctum of a serial killer, who brutally attacks his young victims with a hammer. The film captures the dark, foreboding world of Communist-era Krakow in stunning detail by Koszalk, who also serves as the film's cinematographer. The film is chilling in its revelations and unflinching in its portrayal of the brutal realities and psychological damage caused by a life lived under the boot of political oppression. It also peers deep inside the recesses of the human mind and its odd capability to both be revulsed by horrific criminal acts and revere their perpetrators at the same time. The 90 minutes film screens at 5pm at the AMC River East 21. For tickets, visit chicagofilmfestival.com.