JCHS announces finalists for Mr./Ms. J for 2015-16
10/20/2015, 1:06 p.m.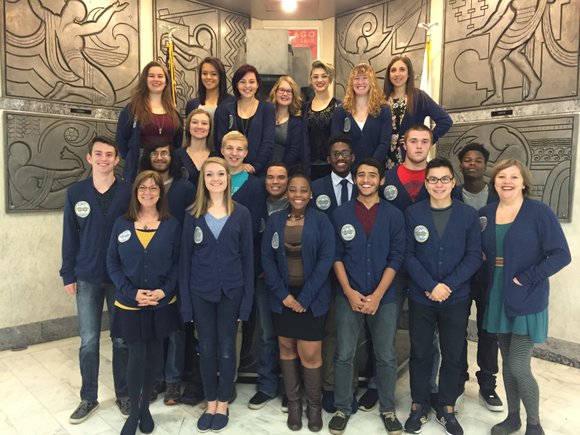 Joliet Township High School District 204 provided this news release:
Joliet Central High School is pleased to announce the 2015 Mr. and Ms. J finalists for the 2015-16 school year.
Ms. J finalists are Tymerra Coleman, Kate Fanning, Ashley Hare, Sara Koziol, Nicole Long, Danielle Morgan, Emilee Nichols, Carol Ann Randolph, Tamara Snevely, and Hannah Vercellotti.
Mr. J finalists are Austin Bernhard, Peter Gerstenkorn, Jalen Jones, Henry Linehan, Paul Rosendo, Alex Ruettiger, Julian Silas, Christopher Trevino, Luis Villagomez, and Jalen Williams.
Mr. and Ms. J, the tradition of selecting two high school seniors who best represent the ideal students of Joliet Central, began in 1958.
"The selection of Mr. and Ms. J starts with seniors who have achieved a cumulative GPA of 3.5 or above," said sponsor Linda Bowers. "The next step in the selection process is the faculty selection of 10 Mr. J finalists and 10 Ms. J finalists from the list using the criteria of appearance and poise, personality, activities, and community service."
Recently, the tradition of Mr. and Ms. J has expanded to include community outreach. Mr. and Ms. J finalists now serve as ambassadors to the community, sharing their high school experiences at community and school events.
Once the finalists have been selected and participate in community outreach, they are interviewed by a panel of teachers and community members who judge the students based upon set criteria. Mr. and Ms. J winners are announced in the spring.