Chicago International Film Festival – A short look at Films not to miss this week
Taking Care of Parents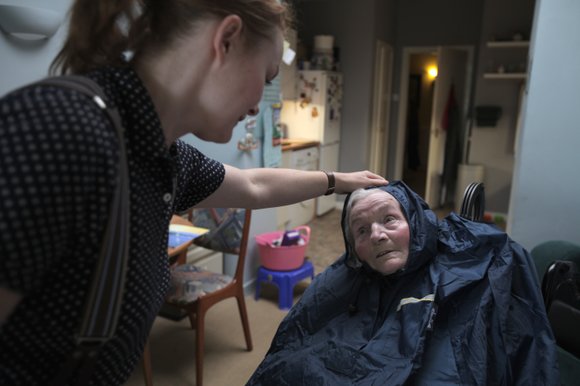 In these two films as in life, it is usually daughters who are caretakers.
A Light Beneath Their Feet, Beth (Madison Davenport), a senior at Evanston High School, lives with and takes care of her bipolar mother Gloria (Taryh Manning). She has been accepted both at Northwestern and University of California, and she is tormented trying to decide between them: she wants to be an unencumbered teen and yet, since her father remarried, she feels totally responsible for her mother. She wants to go to the prom with Jeremy (Carter Jenkins), a classmate who also has had a difficult time. Daschulla (Maddie Hasson), daughter of Gloria's therapist (Kurt Fuller) is determined to ruin things. Chicago favorite, Nora Dunn, has a cameo.
The Closer We Get, Scottish director Karen Guthrie, returns home to help, and document, life after her mother's stroke, which reunites a somewhat disbanded family. Also home–for a while–is her father, who had left the family to work and live in Africa. Ms. Guthrie juxtaposes interviews from now with footage from then, her early life. It's poignant to see parents who were young and vital as old, sick and challenged.
For those who love movies there is a lot to see including The Black Perspective films.
The 51st Chicago International Film Festival is October 15-29, 2015 and the majority of film screenings and panels take place at the AMC River East 21 (322 E. Illinois St.) For tickets and more information call 1312-332-FILM (3456) Monday – Friday, 10am – 6pm or purchase tickets can be purchased online at Ticketmaster. To find specific showing info visit the website - www.chicagofilmfestival.com