O'Dekirk wants 'contingency' plan as state budget cuts loom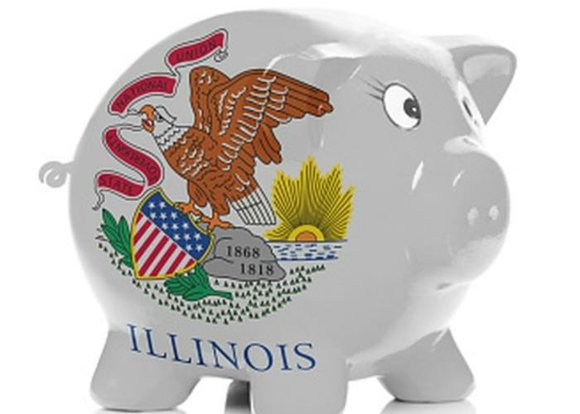 Joliet hasn't seen a dime in casino or gas tax money from the state since July, prompting city officials to worry the situation could soon make it tough to pay bills and they may not get the full amount due.
The shortfall is already about $7.2 million -- $1.8 million for every month between July and October.
Without an end in sight for the state budget impasse, it's not inconceivable the governor or General Assembly may ultimately want to keep some of the cash to resolve their own budget problems, Mayor Bob O'Dekirk said at Tuesday's council meeting.
"I hope it doesn't come to this, but I think we should look at contingencies," O'Dekirk said. "I'd hate to see a situation where we can't make payroll."
O'Dekirk voiced his concerns after viewing a video in which a member of the governor's staff questioned the amount of money municipalities were holding in reserve, he said. He speculated that state officials may decide cities should forgo what is owed them and dip into that surplus money to balance their books in order to make state government solvent again.
Most communities do have reserve funds, which financial advisors say should be enough to cover payroll and expenditures for three months. The money is held as surplus to cover unexpected or emergency situations.
Joliet has already dipped into its reserves twice in the last year, taking $7 million to balance the 2015 budget and another $15 million to purchase the Evergreen Terrace apartment complex.
The latter will be restored when the city sells bonds to cover the purchase price. However, the bond sale is on hold because the federal government is blocking the city from taking ownership and collecting rents while the eminent domain case remains under appeal.
Finance Director James Ghedotte told the council his office has already taken some action in light of the crisis, such as putting a hold on street projects that would have been funded by Motor Fuel Tax money.
Any loss in revenue would ultimately result in city service cuts, Ghedotte said.
No specific suggestions were made as to what contingencies should be made if there is a loss in revenue. The specter of the state government taking a portion of the state income tax shared with municipalities has already been raised by Gov. Bruce Rauner and state officials, and is no doubt already being considered as city staff puts together a proposal for Joliet's 2016 budget. For Joliet, the cut could add up to as much as $6 million or $7 million, officials have said.

The situation angered Councilman Larry Hug, who said municipalities could be punished for doing the right thing by a state government unable to balance its own budget.
"All the communities work their tails off and try to balance their budgets," Hug said. "Now they're trying to take it away."
Contact Karen Sorensen at Karen@TheTimesWeekly.com.