Blain's Farm & Fleet store coming to Romeoville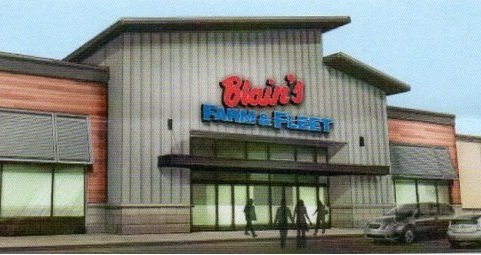 A Blain's Farm & Fleet store is to be built at the southeast corner of Airport and Weber roads, Romeoville officials announced.
The proposed 122,000-square-foot store will be the first of its kind in Will County and part of a new generation design concept featuring home improvement products and landscaping supplies in addition to their traditional merchandise, Mayor John Noak said.
"A whole new way of approaching their product," Noak said. "It will be a great new addition to the village."
The new business is expected to create more than 100 jobs.
The Romeoville store will be the 37th in the chain, which includes outlets throughout Wisconsin, Iowa and Illinois. The family-owned farm supply discount chain has more than 4,000 employees and its closest local outlet is in Montgomery on U.S. 30.
In addition to the new Blain's store, the 29-acre site will also include seven retail outlots, Noak said.
The village's planning and zoning committee will review an initial concept plant.
Although no opening date has been announced, Noak said the owners have an "aggressive timeline" for construction.
Contact Brock A. Stein at brock@thetimesweekly.com or on Twitter at @BrockAStein.