Revitalized Chicago Street, apartment living key to downtown growth: Consultant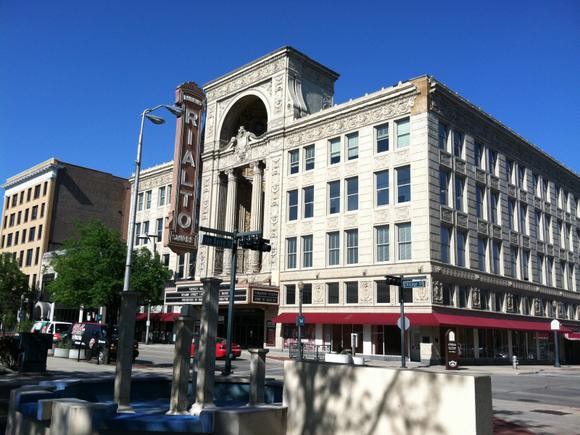 Joliet's downtown has all of the elements needed to make it a thriving city center, but ensuring that happens is dependent upon Chicago Street being "reconnected," housing for young people being offered and the homeless/vagrancy problem being alleviated, a consultant told the Joliet City Council.

Most importantly, the city needs to establish a "seamless" alliance with the City Center Partnership, a branch of the Will County Center for Economic Development devoted to stimulating economic development downtown, said Bill James, a planner with the Chicago-based Camiros Ltd.
The city must treat the City Center Partnership as an "equal" in the process and might even consider sharing the economic development director it hopes to hire in the coming year, James said.
That advice irritated Mayor Bob O'Dekirk, who criticized James' presentation for not being entirely accurate given that all of the "action" items on his list ultimately would to be done by the city council and city staff, thereby making the partnership inherently unequal. Beyond that, the relationship between the city and City Center group is a strong one and already working as it was designed to, he said.
O'Dekirk also charged that James had changed his message from when he briefed the mayor privately on the downtown plan. Placing the two entities' partnership as the No. 1 priority was not emphasized in private meeting but there was discussion on how much things might cost, which was not included in the Monday night presentation, he said.
"Unfortunately, (that's) a big component that's missing," O'Dekirk said.
James denied he had put a greater emphasis on the partnership, saying his public presentation was an attempt to "boil it down" to the most important points and that he had not been charged with doing a cost analysis.
"This is my opinion on what (needs) to happen," he said.
The report lays out nine "action" initiatives that Camiros recommends happen, chief of which is connecting Chicago Street between Jefferson Street and Washington Street once the Will County Courthouse is built a block away at Jefferson and Joliet streets.
The other action items are:
• Reorganize "stakeholder responsibilities"
• Extend the life of the downtown TIF district by another 12 years
• Stimulate residential development projects
• Improve the homeless/vagrancy problem
• Complete negotiations on the new county courthouse
• Build a downtown square/park
• Upgrade street parking operations/management
• Renovate and redesign Chicago Street as the downtown's main corridor
"Downtown Joliet, I believe, is poised for success," James said. "(But) downtown is not as user-friendly as it could be. It's somewhat antiquated in some places."
The "anchors" are already in place or are nearing completion – the Rialto Square Theatre, Silver Cross Field, Joliet Junior College and University of St. Francis campuses, the Joliet Gateway transportation center – and the key to making it a "dynamic urban center" is exploiting those anchors by making downtown a "mecca for young adults," he said.
That means finding developers who are willing to invest in the kind of hip, affordable housing that will appeal to the younger renters and who won't be turned off by the "perception" problems that some adults have, particularly in reference to the issue of vagrancy and homelessness, James said.