Around our Towns Trick – or – Treat hours
10/30/2015, 5:56 p.m.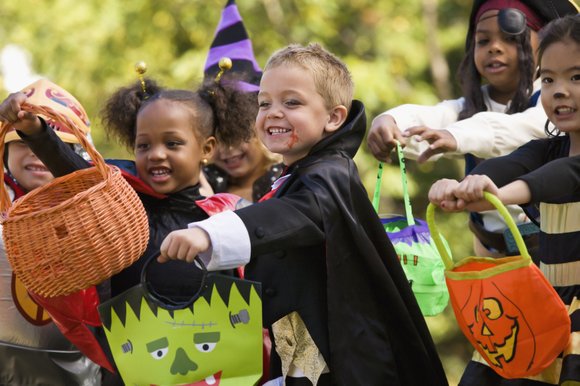 If the little ghouls or goblins in your house plan to go door-to-door in your neighborhood to trick or treat this Saturday, here are the hours they must follow depending on the town in which you live:
Joliet: 4 to 7 p.m.
Plainfield: 4 to 7 p.m.
Romeoville: 4 to 7 p.m.
Shorewood: 5 to 7 p.m.
Lockport: 4 to 7 p.m.
New Lenox: 3 to 7 p.m.
Bolingbrook: 4 to 7 p.m.
Homer Glen: 3 to 7 p.m.
The city of Joliet provided these tips for the parents of trick-or-treaters as well as those who will be handing out candy or driving during trick-or-treating hours:
• Houses wanting to be visited by "Trick or Treaters" should leave porch lights on.
• Parents should accompany all young children while "Trick or Treating".
• "Trick or Treaters" should only visit houses and apartments of people they know.
• Children should take their treats home for parents to inspect before eating.
• Children should be reminded to walk, not run, between houses and use sidewalks when available.
• Remind children to practice caution when crossing the street and cross only at intersections when traffic is clear.
• Motorists should be careful and alert during and around these hours.
• Parents need to purchase, or make costumes, that are light and bright enough to be clearly visible to motorists.