Letter: Valley View's school security issues covered
9/1/2015, 2:12 p.m.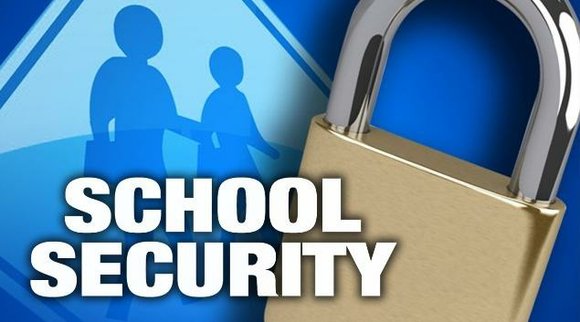 Dear Editor;
How is Valley View School District 365U protecting its students and staff? Here's rundown of some of the things we're doing:
We encourage school personnel to maintain a "heightened awareness" for suspicious activity and to report the same. This includes suspicious vehicles on and around campus, suspicious persons in and around school buildings including those taking photographs or videotaping, suspicious packages around the building perimeter and/or in the school, and suspicious information-seeking efforts by phone or by unknown "visitors."
We pay special attention to perimeter security and access control issues. This includes supervision and monitoring of parking lots and outside areas as appropriate, training for custodial, maintenance and grounds personnel on identifying suspicious persons who enter the school grounds, and making sure classroom windows are secured at the end of each day.
We continually review staffing and supervision plans levels and procedures for security personnel, school resource officers and other police personnel, and associated protection personnel. Adult supervision before, during and after school is important, both inside the school buildings in common areas such as hallways, stairwells, restrooms, cafeterias, bus areas and other high-traffic areas as well as outside at each campus.
We maintain a proactive approach to visitor access and control. The number of doors accessible from the outside has been reduced to one or two designated entrances, all of which are monitored. Staff understand the importance of greeting and challenging strangers, and reporting suspicious individuals. A security procedure is in place for after-school and evening activities and building use. All service personnel and vendors visiting the school are identified, including those seeking access to utilities, alarm systems, communications systems, maintenance areas and related locations. Suspicious individuals representing themselves as service or delivery personnel who cannot be verified are denied entrance.
We continually review lockdown and evacuation procedures. Note it is possible to have a simultaneous lockdown of one section of a school building while evacuating other parts of the school, so both lockdown and evacuations may need to occur at the same time. We confer with local officials, fire, emergency medical, law enforcement, emergency management, and other local, county, and/or state officials to establish specific response and prevention protocols, and to educate school faculty, crisis teams, and community leaders on any school emergency issues.
We teach students to avoid potentially dangerous situations, and encourage them to exhibit "safe" behavior, alerting school personnel if a stranger is on school grounds and reporting situations that threaten other students' safety. We also teach students there is an alternative to gang membership, including activities that will build self-esteem and help students to deal with the feeling of powerlessness. There is a plan in place to create an atmosphere that will foster a sense of belonging for students. We believe in the importance of informing parents and school staff about gangs and teaching students how to avoid being drawn into them, and giving students regular opportunities to discuss school experiences and to plan for future successes and rewards.
Leroy Brown
School Safety Coordinator
Valley View School District 365U