Slammers close out 2015
Promotions include Halloween Night, Breast Cancer Awareness Night, and Fan Appreciation with team photo giveaway presented by Lewis University
9/2/2015, 4:52 p.m.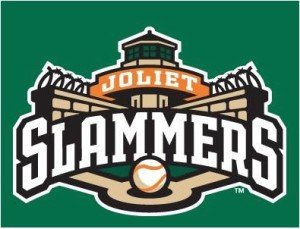 The Joliet Slammers presented by ATI Physical Therapy host their final home stand of the 2015 season this weekend, Friday, September 4 through Sunday, September 6 at Silver Cross Field. The bases are loaded with fun promotions and entertainment at Silver Cross Field as the Slammers close out the season against the Rockford Aviators.
On Friday, September 4, the Slammers host Halloween Night. Fans are encouraged to join the Slammers in costume and enjoy trick-or-treating stations around the stadium. The top five contestants in costume will be welcomed on-field during the game for the crowd to choose a winner. All fans who dress up will receive a FREE drink voucher and can participate in a pre-game parade on field, beginning at 6:20 pm. Gates open at 6 pm on Friday and the game begins at 7:05 pm. Fans won't want to miss the post-game Halloween-themed fireworks show presented by Lumina Pyrotechnics.
The Joliet Slammers have partnered with All American Recycling for a "Save the Cans" Breast Cancer Awareness Night on Saturday, September 5. Fans can pay for their game tickets with aluminum cans. Box office pricing on this special night include:
G.A. Lawn = $5.00 or 5 aluminum cans
Reserved Seat = $12.00 or 12 aluminum cans
Club Seat = $14.00 or 14 aluminum cans
In an effort to create further awareness, Slammers players will wear special pink jerseys sponsored by All American Recycling. The jerseys, along with a team autographed pink bat, will be auctioned off in a silent auction throughout the game. Bidding will begin when gates open at 5:05 pm and run through the end of the 7th inning. The game start time is set for 6:05 pm.
Sunday's events will kick-off at 11 am for the last free kids camp of the year with instructions on hitting, pitching and fielding by the Slammers. Gates open at 11 am and the event runs from 11:30 am-1 pm.
The Slammers pay tribute to their committed fans later that night, on the last game of the season for Fan Appreciation Night.
Giveaways will last all night long, beginning with a 2015 Slammers team photo giveaway at the gate, presented by Lewis University, for the first 1,000 fans. A team autograph session will be held following the post-game fireworks show presented by Lumina Pyrotechnics. The night will also include specials on food and drinks. Gates open at 4:05 pm and the game begins at 5:05 pm.
Additional specials running all weekend include 25% off ALL merchandise in the team store, and a Beer Garden ticket for only $20! Beer Garden tickets include a game ticket, three food items AND three beers (upgrade to five food items and five beers for a $30 ticket).
The Slammers want to remind fans that any 2015 vouchers, rain-out tickets, coupons or Spikes Super Student tickets are ALL redeemable for the weekend series.