Joliet conference center complex delayed by 'numbers'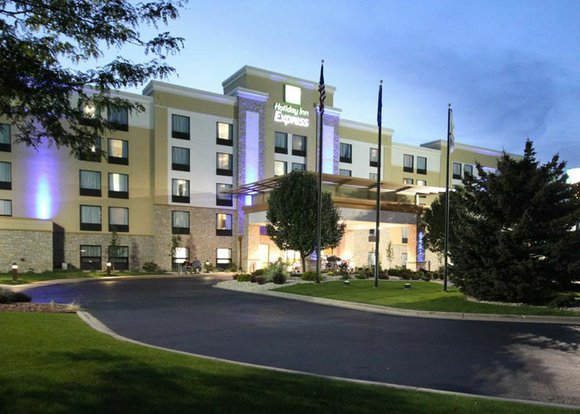 A hotel/restaurant/conference center complex proposed for a spot off Houbolt Road and Interstate 80 remains on hold more than two years after developers announced the development and negotiated a huge tax break from Joliet.
"It's still up in the air," Joliet Mayor Bob O'Dekirk said of the development, which officials see as a boon for the Will County area. "They're having trouble making the numbers work."
Why those numbers don't work is not clear, O'Dekirk said, given that Hospitality Guru Group, of Aurora, has successfully structured similar projects in other locations, including a conference center/Holiday Inn Express complex in Janesville, Wis., in 2012, and operates other multi-story hotels in Cincinnati, Rochelle, Ill., and Corydon, Ind.
"That's why we're a little confused," he said.
Sejal Patel, the Hospitality Guru partner working with the city, did not return phone calls seeking comment.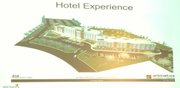 Hospitality Guru approached the city about its $18 million project in spring 2013. The complex would be built on a six-acre site on Rock Creek Boulevard, just off Houbolt Road.
City officials acknowledged that the creation of an 8,000-square-foot conference space bracketed between a 120-room Holiday Inn Express and an 80-room Candlewood Suites and featuring a sit-down restaurant was a coveted project that would be a boon not just to Joliet but to residents and businesses in other nearby communities along Interstates 80 and 55 needing space to accommodate meetings, weddings and other events for as many as 400 or 500 people.
The closest similar complex would be the Embassy Suites conference center in Naperville, with 13,000 square feet of meeting/party space. The Tinley Park Convention Center, which also has a Holiday Inn, has 120,000 square feet of rentable space.
By June 2013, the Joliet City Council was ready to sign off on a $2.4 million, 10-year deal that would rebate 100 percent of the city's 7 percent hotel tax for the first three years. After that the rebate would be 70 percent for the fourth and fifth years and 60 percent for the remaining years.
In a more basic breakdown, if a room costs $100, the hotel tax would be $7 – money that the developer/owner could pocket to cover other expenses. The same rebate schedule would be put in place for the city's 1 percent food and beverage tax.
O'Dekirk said the city would not sweeten the "very generous" deal already offered, nor would it back off of its commitment that union labor must be used for construction.
That they can't make the project work even with such a huge tax break makes him wonder if there aren't some "discrepancies" in their numbers, O'Dekirk said.
The idea of a Joliet conference center would fill a void long sought to be filled by city officials – a destination that could bring large groups of people to the area from other parts of the state or the Midwest for multiple days at a time. Presumably, people attending a weekend wedding or a two- or three-day conference might have down time to shop at the Louis Joliet Mall, doing a little gambling at the two casinos and dine at local restaurants.
"We just talked to them, we talk to them all the time," O'Dekirk said. "We're not giving up."
Contact Karen Sorensen at Karen@TheTimesWeekly.com.