Will County departments provide emergency YESS funding
9/4/2015, 1:47 p.m.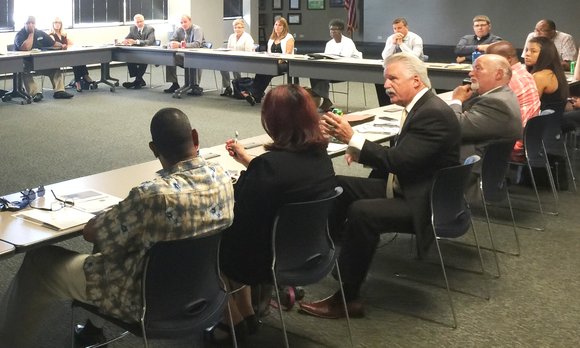 Glasgow and McCarthy next appealed to the Will County Health Board during an Aug. 19 public meeting. "We needed the board's support as we sought funding, and we needed to share the value and impact of the program," said McCarthy.
Will County Board of Health members and administration immediately saw the importance of continuing the program, finding money in the budget to complete the funding gap.
"The Will County Health Department's Division of Behavioral Health provides many services to the community; however, the YESS program stands out because of the students served and the ability to provide those services on site," said Will County Board of Health President John J. Hines, Jr.

"There are many successful outcomes because of the YESS program and the Will County Board of Health remains committed to providing this service in conjunction with the Joliet Township High Schools for the 2015-2016 academic year. The future of the YESS program depends on funding; however, the return on investment of this program is extremely high and should definitely be continued in future years."
In the remaining months the high school district will work with the Will County Health Department to put a plan in place that will sustain this portion of the YESS program for years to come. McCarthy will bring YESS partners and community leaders back together in April to review the entire YESS program and celebrate its successes.