Maintain your summer body this Fall 

9/9/2015, 9:58 p.m.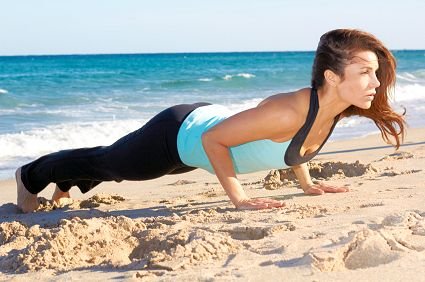 Start your workout early in the day. The days are getting shorter, so be smart about using the natural light you have! If the sun is already low in the sky by the time you're ready to exercise, your body could take it as a cue to power down and get ready for sleep. Starting earlier in the day will help you keep your energy up and stay warm if you're outdoors. Then you'll have the evening to relax and unwind.
Brush up on some home workout techniques. Some days are just too chilly for an outdoor activity. Fortunately, with a few simple tools, you can break a sweat without ever leaving your home.
"Dumbbells and resistance bands are easy-to-use, affordable, and compact tools that can give you a quick, thorough workout right at home," Honeycutt says. "There are also dozens of simple body weight exercises you can perform to strengthen your muscles and get your heart pumping. Don't let the cold keep you from warming up!"
"Keeping up positive exercise and nutrition habits all year long is essential to your health and well-being," Honeycutt concludes. "But it also comes with a perk most people overlook: When next summer rolls around, you won't have to scramble to get in swimsuit shape––you can just head straight to the pool!"