County program pays employers willing to train new workers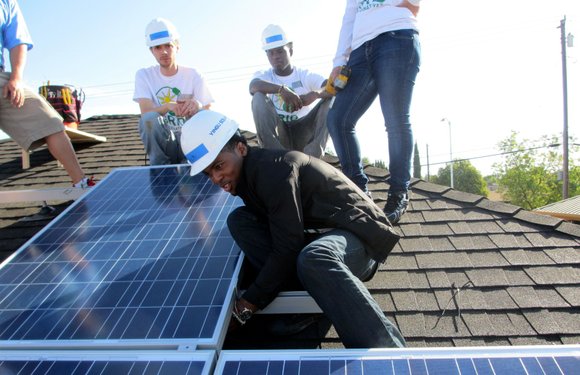 Hire a Will County resident into a job that requires training and you just might get half of that new worker's salary reimbursed for up to six months under a Will County program that's proven so successful it's being expanded.
The Workforce Services Division of Will County launched its On-the-Job Training program 18 months ago, and placed 20 people into full-time positions in Joliet, Bolingbrook, Plainfield and other places both inside the county and out, Workforce Investment Board Director Pat Fera said.
Now they hope to place 40 people in one year, and the goal is to get the word out to employers and potential employees about the win-win program in which companies can save a little money and workers get training in a field to which they might not otherwise have access, Fera said.
"The program's (benefit) is two-fold," she said. "One, an employer gets a candidate in quickly but knows they need a little bit of training. And, two, the employee gets training (for a job for which they might not have been considered previously)."
The county has partnered with Employment and Employer Services, a Chicago-based company that evaluates the skills of people looking for work and coordinates their hiring with companies willing to do on-the-job training.
The amount of time needed for training – and the type of training that will be provided – is discussed in advance, and a deal struck in which the county agrees to underwrite the hourly wage for anywhere from six weeks to six months, Fera said.
"It's not a cookie-cutter deal," she said.
Employers must pay a minimum of $12.16 an hour for a full-time job that will continue to exist once the reimbursement period ends and will pay a salary and benefits in line with what other workers make once the training is over.
Conversely, the new worker cannot just coast because they've been chosen for a job in a deal negotiated by the county, Fera said. They can be fired if they don't make a concerted effort to learn the new skills or do something else that demonstrates they are not a good hire, she said.
Many of those selected for jobs are people who have already submitted their resume to the county's job board, and typically are either just starting their work careers but lack training or need to change job paths due to a layoff or an industry change, Fera said.
The program's money comes from a $6 million fund provided annually by the federal Workforce Innovation and Opportunity Act for a variety of job initiatives, she said. Its use is flexible, with funding being increased or decreased between different programs depending on success rates and need, she said.
Contact Karen Sorensen at Karen@TheTimesWeekly.com.