McGuire won't seek sixth term as circuit clerk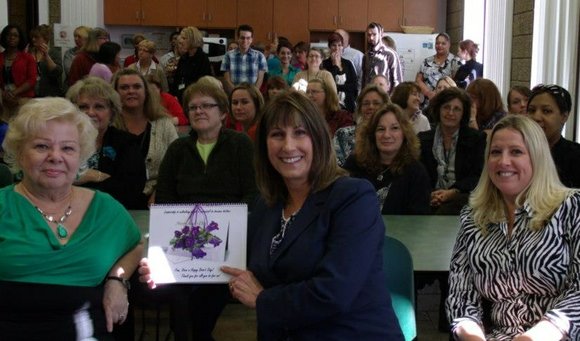 Pamela McGuire, Will County circuit clerk since 1996, announced Thursday that she will not seek a sixth term in 1996.
"It's just kind of time," McGuire said Friday. "I'm leaving other opportunities that have been presented to me."
McGuire, 60, of Joliet, said she plans to stay in the area once she leaves office, and is endorsing Andrea Chasteen, her office's customer service manager, to be her successor.
McGuire's tenure began at a time when computers were just being introduced into the circuit clerk's office, and has overseen a period when everything has become electronic -- including residents being given online access to court records and schedules.
She also introduced a program in which debt owed to the office through unpaid court fees or fines were collected through in partnership with an outside agency, an initiative that brought had brought in more than $26 million to the county as of February 2015.
Beyond computerization, however, McGuire said she is most proud of the level of customer services she's brought to her office. Too often, she said, governments treat those seeking help like "customers" and not like people.
"One of the many things I tried to make a priority was to treat people who came into the office with respect and dignity," McGuire said. "Myself and my staff always try to go out of our way to provide services."
McGuire, a Wisconsin native, also overcame a major personal challenge while in office -- cancer. She underwent treatment, and has been cancer-free since 2000, she said.
Although she said it is time to move on and "give someone else the opportunity," McGuire admitted that she'll miss her staff and the job.
"I would like to personally say thank you, Will County, for the opportunity you have given me to serve as your circuit clerk of court," she said in her announcement. "It is an experience I will always treasure and appreciate."
Contact Karen Sorensen at Karen@TheTimesWeekly.com.