Presence St. Joe's introduces new asthma outpatient procedure
9/14/2015, 12:14 p.m.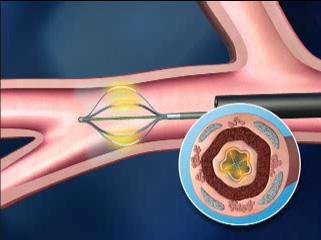 Presence St. Joseph Medical Center in Joliet provided this news release:
Presence St. Joseph Medical Center now offers the bronchial thermoplasty surgical procedure for adults with severe asthma who experience asthma symptoms or quality of life limitations despite taking standard maintenance medications.
A safe outpatient procedure that offers long-lasting relief, bronchial thermoplasty uses mild heat to reduce the amount of excess muscle tissue in the airways. As a result, patients can breathe more easily and are less likely to have an asthma attack.
An estimated 25 million people in the U.S. suffer from asthma, a respiratory disease that causes the airways in the lungs to narrow and makes it difficult to breathe. For some, the condition can significantly impact their quality of life with repeated unscheduled physician and emergency room visits and many missed days from work. In some cases it can be life threatening.
"Unlike daily asthma medications that don't always control the symptoms, bronchial thermoplasty has shown to work for years," said Dr. Diane Doeing, a pulmonologist at Presence.
"The procedure provides long-lasting benefits for patients, including a decrease in asthma attacks, fewer emergency room visits and improved asthma-related quality of life."
Doeing and her partner, Dr. Kristopher McDonough, perform the thermoplasty procedure at Presence St. Joseph, the only hospital in the area to offer the procedure.
For more information, go to www.presencehealth.org/saintjoseph-joliet.