Kam's Kapsules: Weekly Previews That Make Choosing a Film Fun
For movies opening September 17, 2015
9/16/2015, 8:31 a.m.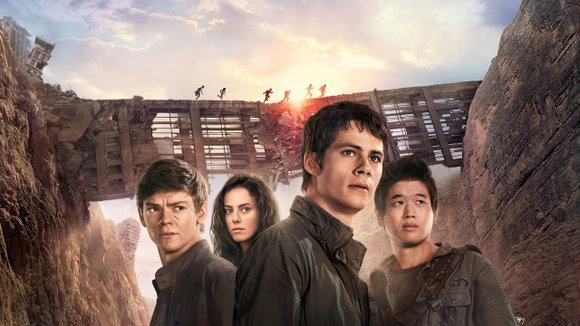 BIG BUDGET FILMS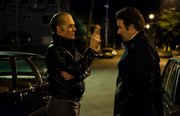 Black Mass (R for graphic violence, pervasive profanity, sexual references and brief drug use) Mafia saga recounting the exploits of Whitey Bulger (Johnny Depp), the infamous Boston mobster-turned-FBI informant. With Benedict Cumberbatch, Joel Edgerton, Dakota Johnson, Juno Temple and Kevin Bacon.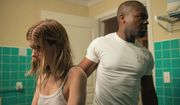 Captive (PG-13 for mature themes involving violence and substance abuse) Crime thriller recounting the real-life ordeal of a drug-addicted single-mom (Kate Mara) taken hostage in her home by a fugitive from justice (David Oyelowo) who had just murdered the judge preisiding over his rape trial. Supporting cast includes Michael Kenneth Williams, Mimi Rogers, Melissa Eastwood and Jessica Oyelowo.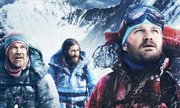 Everest (PG-13 for intense peril and disturbing images) Fact-based docudrama recreating the 1996 assault of Mount Everest which claimed the lives of 8 climbers caught in a blizzard. Ensemble cast includes Jake Gyllenhaal, Josh Brolin, Keira Knightley, Emily Watson, Robin Wright and John Hawkes.
Maze Runner: The Scorch Trials (PG-13 for profanity, protracted violence and action sequences, substance abuse and mature themes) Second installment of the sci-fi saga finds Thomas (Dylan O'Brien) and his fellow Gladers facing a new set of challenges in a desolate landscape dotted with a number of unimaginable obstacles. With Kaya Scodelario, Thomas Brodie-Sangster, Giancarlo Esposito, Barry Pepper and Nathalie Emmanuel.
INDEPENDENT & FOREIGN FILMS
About Ray (Unrated) Genderbending dramedy revolving around a troubled teen (Elle Fanning) trapped in a boy's body seeking the support of her family while transitioning into a female. With Naomi Watts, Susan Sarandon and Tate Donovan. (In English and Spanish with subtitles)
Being Canadian (Unrated) North Country documentary taking a lighthearted look at what it means to be Canadian. Featuring appearances by such famous Canucks as Seth Rogen, Michael J. Fox, Mike Myers, William Shatner, Eugene Levy and Dan Aykroyd.
Cooties (R for profanity, sexuality, graphic violence, gratuitous gore and drug use) Horror comedy about a food-borne virus spread by an elementary school cafeteria that transforms the student body into a swarm of man-eating zombies. Co-starring Elijah Wood, Rainn Wilson and Alison Pill.
Eden (R for violence, profanity and sexuality) Suspense thriller about a U.S. soccer team's struggle to survive after its plane crashes off the coast of a deserted island in the Pacific Ocean. With Nate Parker, James Remar, Sung Kang, Jessica Lowndes and Diego Boneta.
The Man Who Saved the World (Unrated) Doomsday Clock documentary about Stanislav Petrov, the Russian Lt. Colonel who, in 1983, averted the outbreak of World War III by refusing to follow orders to nuke the United States back into the Stone Age. Featuring commentary by Matt Damon, Robert De Niro and Ashton Kutcher. (In English and Russian with subtitles)
The New Girlfriend (R for graphic sexuality and frontal nudity) Out-of-the-closet drama about a woman (Anais Demoustier) who discovers that her late BFFs' (Isild Le Besco) husband (Romain Duris) likes to dress in women's clothing. With Aurore Clement, Raphael Personnaz and Bruno Perard. (In French with subtitles)
Pawn Sacrifice (PG-13 for sexuality, smoking and brief profanity) Cold War saga revisiting the historic, USA vs. Russia chesss match, staged in Reykjavik, Iceland in 1972, between challenger Bobby Fischer (Tobey Maguire) and defending champ Boris Spassky (Liev Schreiber). With Peter Sarsgaard, Lily Rabe and Michael Stuhlbarg.
Peace Officer (Unrated) Law-and-order documentary bemoaning the recent militarization of police forces all across in the United States.
Prophet's Prey (Unrated) Abuse of trust documentary, narrated by Nick Cave, chronicling the rise and fall of Warren Jeffs, the charismatic, Mormon cult leader convicted of practicing polygamy and pedophilia.
Sicario (R for profanity, graphic violence and grisly images) Crime thriller revolving around an idealistic FBI Agent (Emily Blunt) enlisted by a federal task force to fight the war on drugs along the Mexican border. With Benicio Del Toro, Josh Brolin and Jon Bernthal. (In English and Spanish with subtitles)
Some Kind of Hate (Unrated) Revenge-fueled horror flick about a bullied teen (Ronen Rubinstein) who evens the score by embarking on a bloody reign of terror after summoning the spirit of a teen (Sierra McCormick) teased to the point of suicide. Support cast includes Maestro Harrell, Grace Phipps and Spencer Breslin.