Board argues over using RTA funds for sheriff's building
Brock A. Stein | 9/18/2015, 11:17 a.m. | Updated on 9/18/2015, 10:03 a.m.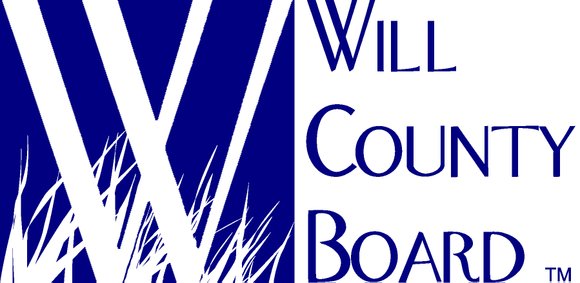 The Will County Board voted to tentatively use RTA tax money to build a new Will County Sheriff's Office on Laraway Road Thursday despite a warning from member Cory Singer that it could be a costly mistake.
Singer asked board members to delay a vote on the funding until the board can come up with a formal policy on how RTA money, which comes from the Regional Transportation Authority, is used.
"We should absolutely pause," Singer said, questioning the wisdom of spending dollars typically earmarked for road and transportation improvements. "We have too significant of a list of transportation needs. ... Without a formal policy, this is something we will regret down the road."
Singer's comments came before board votes to approve a design and engineering agreement with DLR Group of Chicago for just over $1.2 million and to authorize Will County Executive Larry Walsh to negotiate a contract for a construction manager to oversee the project. The measures passed 21-4.
Walsh said in his budget address earlier in the meeting that RTA money would be used to pay for both expenditures.
Singer said diverting RTA funds to the building project could put the county in a position "of not having the resources we need for one of the biggest life safety responsibilities we have to our residents."
Few of his colleagues agreed, with board member Ragan Freitag (R-Wilmington) framing the need to use RTA funds as a safety issue for law enforcement personnel in light of recent shootings in public places.
"We need to keep them safe," Freitag said.
Board member Steve Balich justified the diversion of funds for the building as being one of priorities.
"What good is a beautiful road if you get to the building and the ceiling falls in on you," he said.
Board Speaker Jim Moustis (R-Frankfort) said the debate was academic since the board has never actually voted on what funds to use for the work, despite what Walsh said in his budget address.
"At this point there's been no commitment of RTA funds officially to any of the capital projects," Moustis said.
In fact, RTA funds aren't being specifically looked at because the county doesn't necessarily delineate funds when they go into the general fund coffers.
"It's basically county revenue," Moustis said.
Beyond that, county roads were in "pretty good shape" and were not the huge financial commitment that Singer and others were implying.
Singer did have some supporters, including member Robert Howard (D-Beecher), who suggested the board seek alternate sources of funding -- even the possibility of a public/private partnership for the Laraway Road complex.
"We shouldn't be in a hurry to spend taxpayer money," said Howard, who joined Singer, Kenneth Harris (D-Bolingbrook) and Mark Ferry (D-Plainfield) in voting against the expenditures.
Contact Brock A. Stein at Brock@TheTimesWeekly.com.