Hospital Commemorate Breast Cancer Awareness
9/22/2015, 11:34 p.m.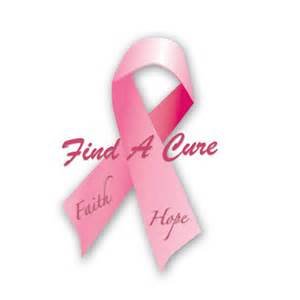 As a commemoration of Breast Cancer Awareness Month, AMITA Health Adventist Medical Center, Bolingbrook will host an event to honor breast cancer survivors, and another to inform women on the latest advancements in breast cancer.
Starting at 6 p.m. on Thursday, Oct. 1, the hospital will host a tree-lighting ceremony to honor breast cancer survivors. The free event is open to the public. The hospital is located at 500 Remington Blvd. in Bolingbrook.
"When it comes to cancer, it is important that people be informed and aware," said Dr. Jason Goliath, a general surgeon who sees patients at AMITA Health Bolingbrook. "That's why events such as these are so important. By having a better understanding of cancer and some of its indicators, people have a better chance of catching cancer early and getting the treatment they need."
Then on Oct. 28, starting at 6 p.m., the hospital will host "Pampered in Pink" at Macy's at The Promenade Bolingbrook, 631 E. Boughton Road, Suite 220 in Bolingbrook. Women are invited to a girl's night out to learn more about women's health from a panel of experts that will discuss lifestyle, breast health, mammogram screening guidelines and cancer prevention.
For everyone in attendance, Macy's and AMITA Health Bolingbrook will provide makeovers and a bag of goodies to take home. There will also be a fashion show and refreshments.
Space for this event is limited, but you can register by calling 855.MyAMITA.