O'Dekirk wants Joliet residency clause in union contracts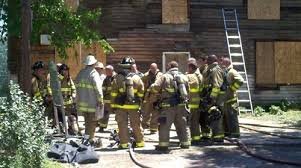 Joliet Mayor Bob O'Dekirk wants all city workers to live in Joliet, and he is pushing for a requirement to be included in the three union contracts being negotiated this year.
O'Dekirk said he has approached representatives for the police, fire and public works department unions and has been told they are "open to the idea" of adding a residency clause in the collective bargaining agreements expected to be approved by year's end or early in 2016.
The issue is an important one, he said, given that so many workers earn better-than-average salaries -- some pushing into the six figures when overtime is included -- and the money essentially leaves the community because the workers pay property and sales tax elsewhere.
O'Dekirk's research shows that about 60 firefighters currently reside outside of Joliet, with some actually living out of state in Indiana and Wisconsin.
"It's bad enough that employees live in Shorewood or Channahon, but at least they're in the area," he said. "This is something that must end. We have to remedy it."
Residency used to be a standard part of union contracts up through the 1990s and later, but the requirement was removed during contract negotiations.
O'Dekirk said any change would not affect current employees, but would be imposed on new hires. When he became a Joliet police officer, he said, he was required to move into the city within 15 months, he said.
The residency question came up during the spring mayoral election, and O'Dekirk pledged then that he would make an effort to change the rules.
Contact Karen Sorensen at Karen@TheTimesWeekly.com.