Troy superintendent played key role in No Child policy changes
9/24/2015, 11:17 a.m.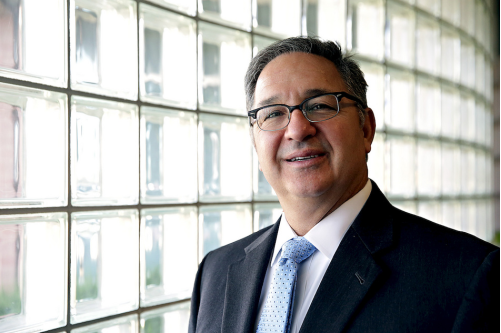 Troy School District 30-C provided this information:
Troy School District 30-C Supt. Todd Koehl was a leading figure in the development of a new statewide education policy approved in Springfield this summer, district officials said.
The Illinois Balanced Accountability Model, known as IBAM, was overwhelmingly passed by legislators and is designed to address the one-size-fits-all school and student assessments required by the beleaguered "No Child Left Behind" act.
The new policy allows public schools to not only present student test scores to qualify for federal funding, but also the various programs schools use to improve student performance.
With IBAM, student scores on state standardized tests will account for only 30 percent of No Child Left Behind requirements, rather than 100 percent. School practices, such as best practices in finance, instructional practices and continuous improvement of other components of education, such as connections with family and community, shared leadership, governance, and success in overcoming specific barriers to individual school improvement will comprise 70 percent.
Koehl, who worked with other Illinois school and district superintendents, principals, school business officials and school board members for close to two years to develop the policy, said the most important goal was to provide a full picture of school success.
"This accountability model considers all of the factors that make a school successful," Koehl said.
"Student achievement represents only one slice of the evaluation. Organizational practice and specific local initiatives make a significant percentage of the overall score. In essence, this model recognizes that good practice and attention to local characteristics contribute to the success of a school and its students. Our team represented a cross section of the state, and each member contributed strongly to this final product. Being a part of developing this model was an honor for me and a high point in my professional experience."
Some have called IBAM has been called the biggest shift in Illinois school accountability since No School Left Behind was implemented in 2002.
"Troy 30-C is pleased to have our superintendent as part of this important work," Troy District 30-C school board president Mark Griglione said. "We believe that Dr. Koehl's participation in this project shows his commitment to education, which is good for our students, staff and families."
IBAM will continue to take shape this year and will begin a five-year phase-in period with the 2016-17 school year.
IBAM is a part of the Vision 20/20 state bill, which celebrated another legislative victory earlier this summer when its measure to streamline the licensure process for teachers and administrators was approved. This measure was designed to make it easier for Illinois schools to hire teachers and administrators from out of state.