Plainfield reviews road projects for next year, beyond
Brock A. Stein | 9/29/2015, 8:56 a.m. | Updated on 9/28/2015, 9:49 p.m.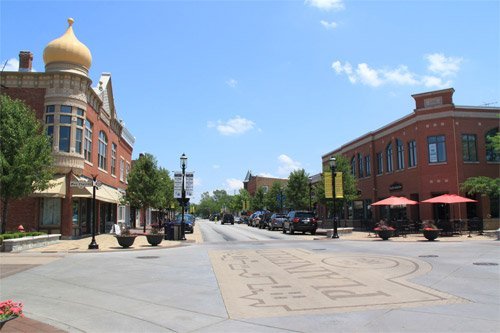 Village of Plainfield officials took the first step in the 2016 budget process with a review of their 5-year capital projects plan on Monday night.
Many of the projects that have loomed large for the past several years remain on public works officials' wish lists. And many will move forward with design and engineering work awaiting the day that funding sources from the state or federal government become available in order to be completed.
That's the case for two of the village's biggest projects: The 143rd Street extension connecting Route 126 to Route 59 and the Lockport Street bypass. Both projects are seen as key improvements, which will help reduce the congestion that plagues commuters trapped by backups and exacerbated by train traffic at several crossings that bisect the village.
Public works officials peg the price tag for the 143rd Street project at an estimated $25 million, with about $2 million pledged from a grant from the Will County Governmental League for initial design and engineering work. The Lockport Street bypass to route heavy truck traffic around the village's downtown is estimated to cost about $10 million.
Both projects are being developed in conjunction with a planned Interstate 55 interchange project that will create a full-access east/west ramps at Route 126 and Lockport Street.
Public Works Director Allen Persons said the village has secured some grant funding for local road projects that will allow them to move ahead next year.

"Now we're heading in to that next phase where we actually have a little more money to start talking about some bigger projects," Persons said.
"We're excited to see 127th come to fruition," he said.
The village plans to move forward with a widening project on 127th Street between Heggs Road and the Tuttle Estates subdivision that will transform the rural two-lane road way into a 3-lane thoroughfare with curbs, gutters and a bike path.

That project is estimated to cost about $3.8 million and will be paid for with a partial $2 million grant from the Will County Governmental League.
Public works officials said that a public meeting about the road work will be held in November and could go out to bid for construction in 2016.
A $3.5 million makeover of Renwick Road could is being planned for 2017 with $2 million in Will County grant money helping to pay for the widening of the two-lane stretch between River Road and U.S. 30.
The Renwick Road project is expected to start when the $22 million U.S. 30 road widening project, currently under construction, is complete. The project is being paid for with about $21 million in federal grant funds and is expected to be finished in 2017.
Smaller scale projects planned for the near future include intersection improvements at 143rd Street and U.S. 30 and 127th Street and Plainfield-Naperville Road, completion of bike and pedestrian paths near 135th Street, Meadow Lane and Lockport Street, and a crossing at 127th and 248th Street.

Other walking paths are planned areas near Edward Medical office complex near Dayfield Drive, U.S. 30, and Feeney Drive near Route 59.
The village also plans to re-evaluate the conditions of their network of 400 miles of roadway. Overall condition of village roads are currently are in the "very good" range, Persons said.
Contact Brock A. Stein at Brock@TheTimesWeekly.com.