2016 Lexus LX 570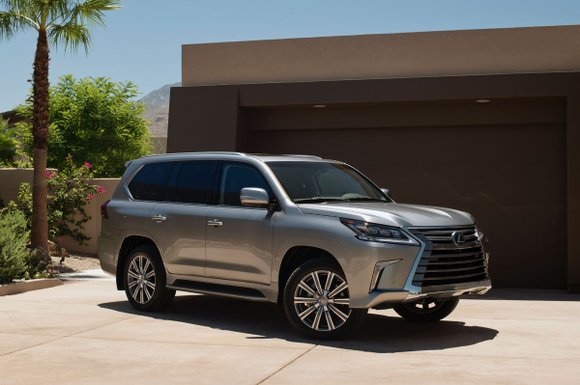 But the 2016 LX 570 had its own center console cool box. What Lexus called a Climate Concierge automatically monitored the temperature of the four separate climate zones and adjusted not only the fans, but also the temperature of the seats and steering wheel individually. That's luxury, not have to do anything because the product is already supplying your needs.
And if that is not enough, the LX 570 had full off road capability. There was a limited slip locking differential for full-time four wheel drive that split torque 40/60 during normal driving conditions. It would automatically adjust torque distribution as needed. And it could be locked for challenging off road excursions.
It had a traction control system to help with wheel slip and there was an off road driver select system. Modes included rock, rock and dirt, mogul, loose rock, and mud and sand. Of course, there was a low range gear setting and crawl control with turn assist and hill start assist and variable gear ration steering.
In other words, the 2016 Lexus LX 570 was a machine meant to sumptuously roll down an interstate, or surface streets, or go sloshing through the woods, or slow roll over rocks or go where there are no roads at all. As tested, our LX 570 was $96,905.