Joliet West juniors donate to HUGS of Shorewood
4/11/2016, 11:45 a.m.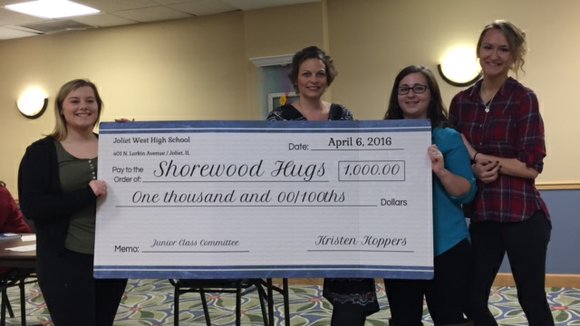 The Joliet West High School Junior Class Committee recently presented a donation of $1,000 to Shorewood Hugs.
The Junior Class held a Redress the Dress re-sale event to raise money for the donation.

This is the 5th social project the Junior Class Committee completed this year. Other projects have included collecting items for an orphanage in Haiti, placing wreaths on the graves of veterans, making and sending cards to hospitalized kids, and donating to the American Cancer Society.