ComEd provides $10 million for families, veterans, seniors
4/13/2016, 2:49 p.m.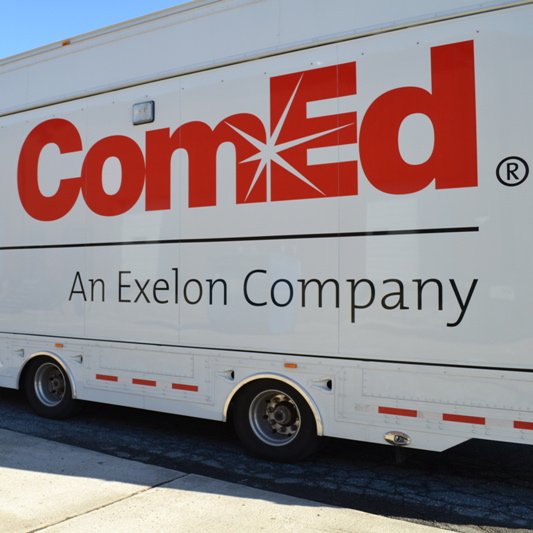 thetimesweekly.com
ComEd announced it has dedicated $10 million in assistance funds again for the
fifth consecutive year to help customers facing financial hardships and potential
disconnection. These dollars are part of a five-year, $50 million commitment to help
ComEd customers struggling to pay their utility bills, a result of the Smart Grid
law enacted in 2011. The company is looking to extend this assistance through 2021
under new legislation, known as ComEd's Future Energy Plan.
The ComEd shareholder-funded CARE programs are focused on helping military
families, veterans, senior citizens and customers who may have experienced a job
loss, illness or disability and need help paying their electric bills. ComEd also
offers assistance to non-profit organizations that are experiencing a hardship. In
addition, the company is offering flexible options and ease of payment for customers
who need help paying their bill, including minimum pay options, budget bill, and
deferred payment arrangements.
"We understand that assistance can be critical to customers who struggle
financially. The funding for the CARE programs has served as a vital resource
helping thousands of vulnerable customers pay their electric bills," said Val
Jensen, SVP of Customer Operations, ComEd. "ComEd is dedicated to helping our
customers and we hope to be able to continue offering programs like CARE, as we
know a little can go a long way in getting someone back on track."
Last year through ComEd's CARE programs, the utility was able to help more than
22,000 customers with financial grants. Service disconnection is always the last
resort, and only occurs after a lengthy process that is designed to avoid this
outcome. The $10 million for 2016 will provide relief to customers in need and help
get them back on track to managing their utility bill.
Seniors and Families: ComEd's Residential Hardship_ program allows
income-eligible, residential customers to apply once every two years for grants of
up to $500. Eligible hardships include job loss, illness, military deployment, and
senior or disability-related hardships.
Veterans: ComEd's CHAMP program, which stands for _ComEd Helps
Activated/Disabled Military Personnel_, is a financial-assistance program that
offers a package of benefits to qualified military personnel who reside within
ComEd's service territory and have fallen behind on their electric bills. ComEd has
assisted activated and deployed members of the U.S, Armed Forces, National Guard,
Reserves and honorably discharged veterans. ComEd provides grants of up to $1,000 (once every two years, while funds are available).
Local Non-Profits: Through our Nonprofit Special Hardship program, ComEd makes grants of up to $2,000, once every two years, to eligible non-profit organizations
that have fallen behind on their electric bills.
For more information on ComEd's financial assistance programs, including eligibility requirements please visit ComEd.com/CARE or call 1-888-806-CARE (2273).