As tax filing deadline nears, CEP nets families $23M in refunds
4/13/2016, 2:41 p.m.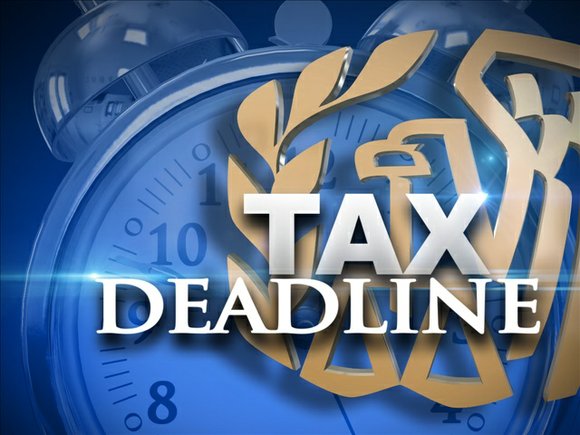 thetimesweekly.com
Center for Economic Progress is offering free tax preparation services in Joliet and across Illinois through April 18 to help ensure residents get every dollar back
As this year's tax season rapidly comes to a close, Illinois families are reminded to submit their 2015 tax returns before the April 18, 2016 filing deadline. During this tax season alone, the Center for Economic Progress' (CEP) 700 member volunteer team has helped 12,260 clients obtain $23 million in federal income and state income tax refunds.
"Our volunteers have helped taxpayers and their families get back an average of $2,174. We know that those dollars make a significant difference in the lives of the working men and women in Illinois. To those waiting until the last minute to file, I encourage you to come into one of our tax centers today to see if we can help you get back some of your hard-earned money," said David Marzahl, CEP's CEO.

CEP, Illinois' leading provider of free tax and financial services, is providing free tax return preparation assistance through this year's deadline. So far this year, in the Joliet tax center alone, CEP has helped 516 clients receive over $954,787 in tax refunds. CEP has fifteen community centers throughout metro Chicago and in Springfield that can file 2015 returns, as well as prior year returns going back to 2012.

If you would like to visit a tax preparation site and have your taxes prepared, please bring the following documents: all W-2s and 1099s (if any) for the year in question, Social Security cards, or ITINs, for all family members, a valid photo ID, a copy of the previous year's return (if possible), bank account number and routing number if you would like to direct deposit your refund, property tax bill, the amount spent on college expenses, proof of health insurance coverage or a certificate of exceptions, any letters from the IRS (if applicable).
CEP's tax site in Joliet is located at the Spanish Community Center. The hours of operation are 5:30 p.m. to 8 p.m. Wednesdays and Thursdays and 10 a.m. to 1 p.m. on Saturdays. More at thetimesweekly.com