T.V.'s Windy City Live visits with Troy teacher
4/13/2016, 1:51 p.m.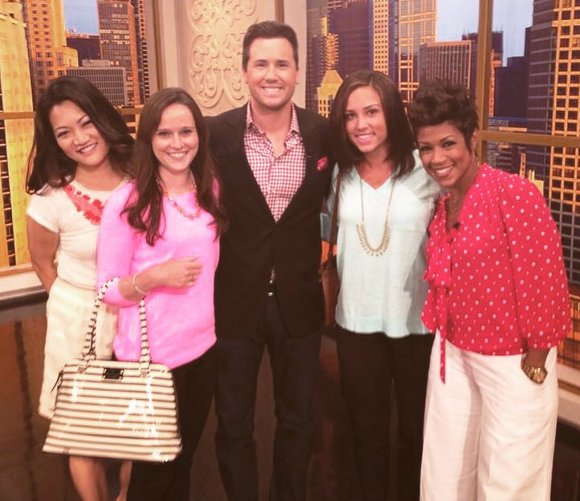 William B. Orenic Intermediate School teacher Christine Moran decided to seek outside advice to help her 6th-grade communications applications students deal with two important issues they were encountering - fear of public speaking and appreciating education even though their sights were set on sports careers.
For the advice, she turned to Windy City Live's Ryan Chiaverini. After all, the talk show host had a lot of experience in the field of communications and a good perspective on professional sports from his career in sports broadcasting. And Moran was also a fan.
Following a shooting of Windy City Live last summer, she and Chiaverini sat down on the set for a taped interview.
"He was so nice and helped me with some ideas to help the kids," Moran said.
She showed the video to her students this spring. To help overcome the fear of public speaking, Chiaverini advised students to practice at home in front of a video camera, among other suggestions.
"You have to do it to get better at it," he told Moran in the interview.
And don't blow off education if you plan on being a sports star, he said, or you will regret it. Even if a student is one of the very few who makes it into professional sports, those careers don't last long.
"Once you make it," he said, "You don't do it forever. You have to find something you're passionate about so that when those days are over, you can pursue something else. And the only way to do that is through education, listening to Miss Moran and doing your studies."
Chiaverini said he used to get very nervous speaking in front of people, but the more he did it, the more comfortable he became.
William B. Orenic Intermediate School is a Troy Community School District 30-C facility.
Photo : William B. Orenic Intermediate School teacher Christine Moran, second from left, got advice for her students from Windy City Live host Ryan Chiaverini, center. The show's Ji Suk Yi, left, and Val Warner gave advice, as well, and teacher Katie Drinka, second from right, videotaped the interview.