Will County Health Department's Immunization Clinics relocated
4/13/2016, 11:40 a.m.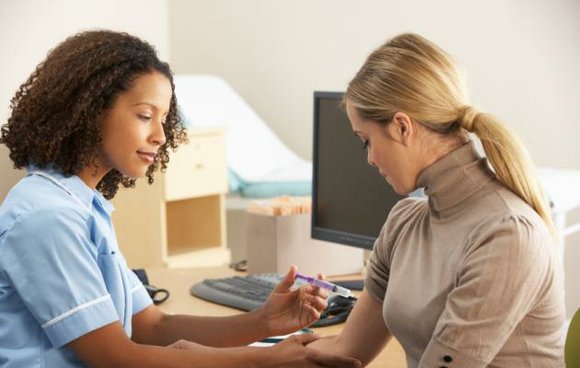 New hours, new forms of payment
The Will County Health Department immunization clinics have moved to a new location at the agency's public health complex in southeast Joliet.
The new address for the Walk-In Immunization Clinic and the Will County Travel
Immunization Clinic is 501 Ella Avenue, Joliet, 60433. The clinics were previously
located across the parking lot at the Will County Community Health Center, 1106 Neal Avenue.
The new clinic location can be found in the Family Health Services/WIC Building. The entrance to the new location is reached by following the sidewalk along the far left of the building (inside the fence). Walk up the ramp to the new entrance, which
faces the street.
Effective immediately, the Walk-In Immunization Clinic is open each Monday, Thursday and Friday from 8 a.m.-11:30 a.m. Tuesday hours are now 1-4 p.m., and Wednesday hours are 1-6 p.m. No appointments are necessary, but questions may be directed to 815-740-8143. The Walk-In Immunization Clinic is closed on the fourth Friday monthly.
Appointments are necessary for the Travel Immunization Clinic; appointments are
recommended at least four weeks prior to travel. To schedule a travel immunization,
call 815-740-8143.
Immunizations are also available (by appointment only), at two Health Department
branch office locations. The Eastern Branch Office is located at 5601 W.
Monee-Manhattan Road, Suite 107, Monee, 60449. The Northern Branch Office is located at 323 Quadrangle Drive, Bolingbrook, 60440. To schedule an immunization appointment at either of the branch office locations, telephone 815-740-8143. Travel immunizations are not available at branch office locations.
Health Department immunization clinics accept: Medicaid, Medicare, private pay and some forms of insurance. Information on immunization services provided by the Will County Health Department is available at
www.willcountyhealth.orghttp://www.willcountyhealth.org. Click on Children and Families and then on Family Health Services for information on immunization clinics and the International Travel Immunization Clinic.