Students Qualify for State Wrestling Meet
4/19/2016, 11:48 a.m.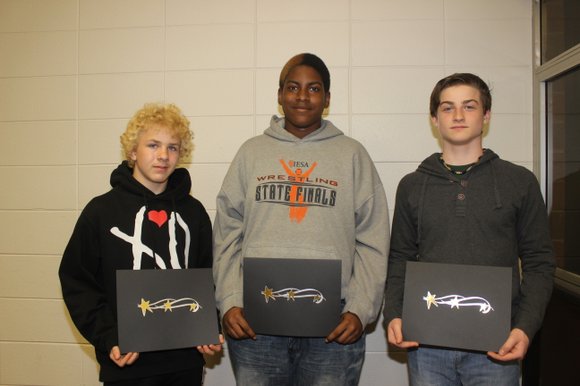 Congratulations to the junior high students that competed in the Boys State Wrestling Meet at Northern Illinois University in DeKalb. The student athletes that competed in the meet were Jameson Goin (Hufford Junior High), Hunter Mack (Gompers Junior High), Jayden Perez (Gompers Junior High), and DaNarius Poole (Gompers Junior High). This year's wrestling coaches included Jonathan Crotty, Jerry Crudup, Theresa Curry, Allen Hilt, Jason Kuefler, Jean Mondesir, Justin Sinclair, and Joseph Villagran.