Joliet police announce major drug arrests, seizures
4/21/2016, 4:32 p.m.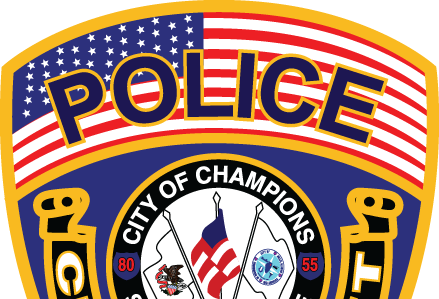 The Joliet Police Department, the Bureau of Alcohol, Tobacco, Firearms and Explosives (ATF) and the Joliet Metropolitan Area Narcotics Squad (MANS), in conjunction with the Will County States Attorney's Office, concluded a five month joint investigation into heroin trafficking in the Joliet area this week.
"We will continue to work diligently with our law enforcement partners, both local and federal, to target the drug dealers who are contributing to the heroin epidemic that is plaguing our community," said Joliet Police Chief Brian Benton.

As a result of the investigation, three suspected drug dealers were arrested for their roles in a major heroin distribution operation. Arrested on Will County Criminal Complaint Warrants for Calculated Criminal Conspiracy and Unlawful Delivery of a Controlled Substance are:

Maceo Johnson (AKA "Success"), M/B, 03/22/81, LKA 700 block of Oneida, Joliet. Bond set at $6 million (10% to apply).

Gerry A. Shannon (AKA "Leon"), M/B, 02/20/80, LKA 200 block of North Center Street, Joliet. Bond set at $3 million (10% to apply).

Justin R. Rainey (AKA "Jay"), M/B, 06/17/82, LKA 1000 block of Ronald Drive, Joliet. Bond set at $3 million (10% to apply).

Johnson was placed into custody in Chicago by ATF agents and was reportedly in possession of $938 USC and a number of pills believed to be Xanax and ecstasy.

Shannon was placed into custody by MANS/ATF agents in Joliet and was reportedly in possession of $1,150 USC and approximately 26.25 grams of purported heroin.

Rainey was arrested by Joliet Police while being released from the Will County Adult Detention Facility on an unrelated charge.

150 West Washington Street, Joliet, Illinois 60432
Once the subjects were in custody, officers and agents conducted phase two of the investigation which included serving several search warrants as follows:

700 block of Oneida - recovered were the following items:

Approximately 288.5g of heroin 2. $355 USC 3. 2015 Chevy Camaro
200 block of Center - inside the residence at the time of the search was Nathaniel Shannon, M/B, 09/22/82, who was arrested and charged with Unlawful Possession of Controlled Substance and Unlawful Possession of Cannabis with Intent to Deliver. Recovered were the following:

$8,385 USC 2. Small quantities of heroin, cocaine and cannabis.

3900 block of Mohican Court.

Also seized were the following vehicles: a 2015 Cadillac Escalade, a 2009 Chevrolet Tahoe and a 2015 GMC Terrain.

Phase three of the operation was then initiated where Joliet Police Officers and ATF and MANS agents conducted a role-reversal sting operation at a motel in the 1700 block of McDonough Street which targeted drug purchasers. During this reversal, 12 suspected buyers were identified, 10 vehicles were towed pending seizure review and a quantity of United States Currency was recovered. Potential charges will be reviewed for the individuals involved.

"Joliet MANS will continue to work with other narcotics enforcement agencies as well as treatment and prevention programs to interdict as much heroin as we can before it destroys the lives of the residents of our community," said Joliet Metropolitan Area Narcotics Squad Director Mike Weber.