Romeoville breaks ground on new Blains Farm & Fleet store
4/22/2016, 10:09 a.m.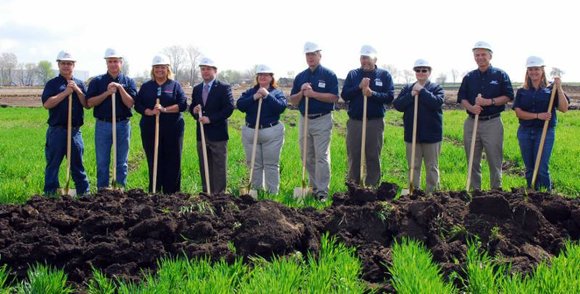 Blain's Farm & Fleet broke ground Thursday on the site of their future store at the southwest corner of Airport and Weber Roads in Romeoville.
Once completed, the new 122,000 square foot store is expected to employ over 100 associates.
The store will be the family-owned company's 37th location and their first in Will County. The chain was founded in 1955 and includes locations in Wisconsin, Iowa as well as Illinois. In total, the company employs around 4,000.
As well, the new store will boast a brand new design which will serve as the template for future expansions. The design will be the first to incorporate many green building aspects according to a press release from Romeoville.
The new site will also include up to 7 outlots for future retail development.
Construction on the new Blain's is expected to be complete by Fall 2016.