Romeoville approves 2016 budget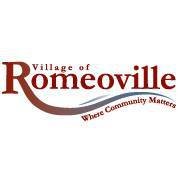 New growth and increasing property values absorbed the cost of a 7% increase in Romeoville's 2016-2017 budget.
Despite the increase, residents shouldn't see an uptick in the village's portion of their property tax bill or their tax levy rate according to Mayor John Noak.
Noak said that since 2008 the village has been successful in lowering the average homeowner's tax bill from about $755 to $739 today.
If the village had kept up with the rate of inflation, that bill would have risen over $100 according to village documents.
The $97.7 million budget will cover the funding for several upcoming projects in the village including the completion of a new fire station, over $1 million in street repairs and maintenance, construction of a new Metra Station as well as several planned park improvements at O'Hara Woods, Century Park and Green Haven Park.
The new budget will also include a tax rebate for residents, the sixth year that the village has refunded a portion of homeowners' village tax bill.
In a statement, Noak said that the continued growth and new development "provides additional revenue" and "allows us to complete needed infrastructure improvements without added costs to the residents."
Finance Director for the Village Kirk Openchwoski said that a copy of the budget was on file at the White Oak Library and would be available through the village's web site.